Find Supplier for YORK VSD Coolant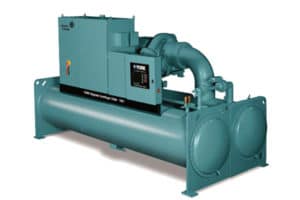 YORK VSD Coolant is one component that you may need for your YORK chiller. Finding a coolant source may be somewhat challenging because many different market suppliers sell items that may or may not be an exact match. When you have a YORK chiller, you should rely only on YORK replacement parts because they are engineered to match the equipment without issues.
Midwest Parts Center is the premier choice for YORK VSD Coolant and YORK parts. Found inside of the preventative maintenance kits, the coolant is used in the chillers and should be used as part of a regular service program. Service such as seasonal maintenance is necessary for the chiller.
Because chillers are relied upon for cooling needs for commercial and industrial facilities, they must always run properly. Interruptions in performance can lead to slowed productivity. In some cases, a broken chiller may cause operations to cease until a repair can be made.
Service with YORK VSD Coolant
Servicing your chiller with YORK VSD Coolant at scheduled intervals is just one measure that you can take to keep your system's performance at its best. If you are uncertain about what coolant part you need, you should refer to your machine model or consult with an experienced technician.
Trust your chiller needs to reputable companies with a positive track record. Only deal with an authorized distributor such as Midwest Parts Center. As an HVAC expert, Midwest Parts Center is a knowledgeable source with access to the complete YORK catalog.
Do not accept substitute parts for your chiller. While you should anticipate your chiller having a long life, accepting equivalent parts that do not meet an exact match may cause performance issues. Avoid unfavorable results by dealing with Midwest Parts Center as we can guide you in your search for authentic YORK parts and supplies.