Preventative Maintenance with YORK VSD Coolant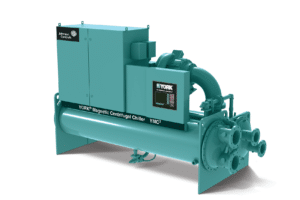 The chiller within your commercial building or industrial facility is a complex piece of equipment that is probably an important part of your building or business. If you are using a YORK centrifugal chiller, you may eventually need parts. YORK VSD coolant is one such part that is included with the Preventative Maintenance Kits, also available through YORK.
Preventative maintenance kits are used to update HVAC units, including chillers. Generally, HVAC systems are very reliable and rarely experience major issues, especially if they are newer. In older equipment, regular service may be a requirement to extend the machine's life further. Ensuring that newer systems run well for a long time also creates the need for seasonal maintenance. Because HVAC systems are a large investment, the extra care is worth it for businesses.
Also, you never truly know when an emergency may occur. The need for parts may be time-sensitive, so you will likely need a reliable source to deliver with ease.
Refreshing your unit with YORK VSD coolant is strongly suggested as part of a maintenance schedule. Taking the time to work with the coolant is necessary for chillers, many of which perform varied tasks across numerous industries.
YORK VSD Coolant Dealers
YORK VSD coolant should only be purchased through an authorized YORK dealer. YORK system components are made to fit YORK units, so there are no substitutes. Midwest Parts Center can help you navigate the wide selection of coolant options available to ensure that you select the right formula for your equipment.
Always trust your HVAC equipment with reputable companies that are backed by quality, service, and experience. Avoid dealing with any companies that are not authorized to deal with YORK parts. Midwest Parts Center is an authorized distributor and the premier choice for HVAC parts by YORK.