Reasons to Buy York Preventative Maintenance Kits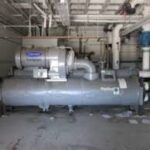 Now that you've decided to acquire the York preventative maintenance kits let's get started. The model and the serial number of the device are crucial considerations.
York replacement components are compatible with the cooling systems they are supposed to replace based on the model and serial number. For years, tens of thousands of people have relied on York preventative maintenance kits to assure high-quality performance.
A Preventive Maintenance Kit for the most common chiller types is simple to obtain, and it includes everything you need for annual service. For each chiller you maintain, you'll need the following items:
Part numbers for various chiller series and styles must be considered.
Purchasing the most appropriate York Preventative Maintenance Kits
When a brand-new HVAC component has just been released: an original equipment manufacturer's York chiller preventative maintenance kit is necessary.
York offers simple maintenance kits for the most common chiller models that include everything you need to complete annual maintenance. Consider the following example:
Head gaskets for the evaporator and condenser are offered in 25-foot and 50-foot rolls in either channel or bulb form. Each machine requires a different length.
To receive the correct cable length, see the unit's parts book or call customer service and provide the model and serial number.
May find information and parts in the York catalogs, which you will receive with your beginning kit. As a result, you'd get:
Easy to tailored Maintenance Kits.
Price for kits to purchase.
Maintenance and repair
Maintenance and repair of deteriorating components should be a top concern at all times. You must also fix the appropriate units if you want them to function correctly. To get the most out of your industrial cooling system, you'll need York preventative maintenance kits.
You can buy a service kit that comes with everything you need to perform annual maintenance on a well-known chiller or HVAC system. The abundance of resources for care is an outstanding example of this:
Improve the air quality.
Preventative maintenance kit parts also improve air system efficiency by lowering operational costs. Contact an emergency service specialist right away if a chiller is wasting too much electricity. Many aspects of a cooling system must be repaired or replaced when it stops working correctly.
Purchase At a Reasonable Price
York can purchase preventative maintenance kits conveniently. We offer reasonably priced preventive maintenance kits for York HVAC systems.
This amount has a significant impact on the cooling system's overall performance.
Commercial building HVAC systems must meet a variety of requirements. It is necessary to keep a cooling unit in good working order by inspecting and servicing it regularly.
 Effect on Industrial HVAC systems.
We understand the special cooling needs of industrial businesses. As a result, we'll select parts that are appropriate for your system. Take a look at York's industrial HVAC maintenance kits. They are designed to increase the rate of heat evaporation.
This maintenance equipment is necessary for routine cleaning and monitoring water pressure and temperature. The unit must run as efficiently as possible to provide the desired cooling effect. A chiller offers the best cooling effect while utilizing the least electricity.
Advantages of York preventative maintenance kits.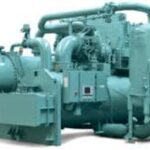 York York's preventative maintenance packages offer five key benefits. York's preventive maintenance kits for coolers also help to improve efficiency and effectiveness. Chiller maintenance and facilities management experts buy spare parts in case of future breakdowns or repairs.
Fixing problems yourself may save you money, time, and effort but with high risk and costly aftermath
Have you given up on finding York preventative maintenance kits? Both industrial and commercial York preventive maintenance programs are available. For further information, please get in touch with us.
Call Now for more information