York Applied Parts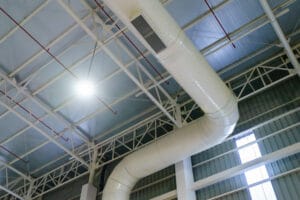 Midwest Parts Center specializes in York applied parts for HVAC systems. If you are looking for a reliable source for components, trust Midwest Parts Center with your requirements. Avoid the difficulties of searching online for parts and work with an expert that is focused on delivering quality parts from one of the most respected brands in the HVAC industry. As the top choice for York parts, Midwest Parts Center will deliver genuine service.
Searching online for York applied parts is not an easy task. The company manufactures many different models, each with unique features. In order to begin your search for components, you must know what model of HVAC equipment you currently have deployed. Working along with a service technician is also recommended because they are able to inspect HVAC systems and determine what if any parts need replacement.
Midwest Parts Center has access to a wide range of the parts in York's catalogs. If you are not familiar with all of the intricate pieces of an HVAC system, attempting to navigate the parts catalogs can be somewhat confusing. For this reason, it is recommended that you deal with a company that is well-versed in HVAC.
York Applied Parts Integrated
Troubleshooting York applied parts may be tempting but you should always consult a service technician if you believe that there is an issue with any of the components in your HVAC unit. Attempting to repair parts on your own can be dangerous without the proper training. A service technician can advise you on the proper steps to take when there is a performance issue with your equipment. Moreover, a technician can safely perform any required maintenance.
York applied parts may come in handy for repairs or retrofits. The parts have been designed by the company to integrate into existing models. Through Midwest Parts Center, you will have access to quality parts when you need them the most. Contact us to inquire about our parts