York Industrial Applied Parts Equipment for Industrial HVAC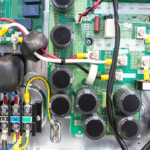 If your heating and cooling units are not functioning properly, a significant solution requires the use of York Industrial applied parts equipment. Service is a common aspect of air-conditioning maintenance, so it is not surprising that spare parts are required from time to time. 
Combined with our professional HVAC experts, we will guide you by selecting the parts required for your device. York HVAC units are known for their longevity, so it goes without saying that buying York Industrial applied parts are efficient for maintenance.
Both commercial and industrial facilities use HVAC systems regularly. Temperature control is not only necessary for comfort but also for safer air quality. While York equipment is well-known, it requires professional service from a factory-trained technician. Also, the maintenance of York equipment is necessary because it represents a significant investment for companies. Permit Midwest Parts Center to help you better control your facility's temperature systems with high-quality York Industrial applied parts equipment. 
Maintenance and York Parts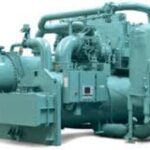 Air-Conditioning systems withstand extreme pressure and require new components in commercial and industrial environments.  HVAC units tend to have wear after frequent use.  New parts can remedy problem areas and supplement larger repairs to keep systems running optimally. York Industrial applied parts help service technicians complete jobs efficiently. 
York Industrial applied parts are now available in our comprehensive catalog. Working with a licensed supplier like Midwest Parts Center will permit you to provide different equipment as it is more challenging to buy these goods over the Internet.  Access to equipment is valuable when entrusted with the maintenance of air-conditioning systems. It would help if you only approached licensed dealers authorized to supply York Industrial applied parts equipment. York Industrial applied parts for service are an excellent solution for industrial HVAC units. 
Reliable Parts for York HVAC Units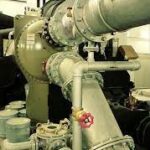 The search for a reliable source of components is clear when looking for the official York emblem.  Furthermore, we can help you identify the parts built for your air-conditioning system. There are measures you can take as a customer to make sure you buy the right parts that fit your apparatus. The York brand is at the forefront of quality and reputation. Moreover, the parts by York are built to fit and last. To achieve optimal results, the Midwest Parts Center meets all requirements for air-conditioning. 
Midwest Parts Center can help you obtain applied parts for your existing York HVAC units. Our clients trust us to provide reputable service. Choosing an authorized distributor for the York brand will deliver optimal results when it matters most. Industrial HVAC units should be most dependable year-round. Explore the vast range of equipment options we have available for facilities. Ask about York parts, applied, genuine, and more for industrial chillers.
Contact us to discover how we can assist you with York cooling units.
Call Now for more information