What are York Applied Parts? Heating, Ventilating, and Air conditioning equipment are great for temperature control and purity of the interior air in any business or industrial structure. Makeup airflow, ventilated air, heating systems, air cooling, and green cooling are all possible with York Applied Parts of HVAC systems.
Why do Customers choose York Applied Parts?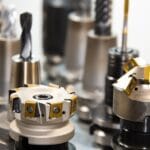 There are a plethora of HVAC parts suppliers available on the internet, selling products from all over the world; although, not all of these vendors are authorized dealers. While seeking York applied parts, it is recommended that you engage with an authorized provider. While you may save money on outside supply parts, you cannot be sure you are getting an authentic York product if the sellers are not accredited. Original components are also vital because they will suit your system exactly as it was intended to do.
In its lifespan, the HVAC system is going to have a few glitches. Many pieces of the equipment can be replaced to restore the system to its original state.
Furthermore, the HVAC unit is designed to resist harsh and heavy-duty operation in industrial and commercial settings, so it is not surprising that they require repair now and then.
The York applied components are the most popular solution for broken parts, and they may be used in any industrial and commercial setting.
Furthermore, HVAC system servicing is a practical and cost-effective form of business management; sophisticated maintenance and repair assist avoid unexpected malfunctions and needless repairs.
The York parts can be used in industrial and commercial chiller systems; air conditioning is essential for improving quality and performance in all industries. For example, industries, institutions, malls, warehousing, and a variety of other establishments require excellent air quality for all individuals who enter the premises, including workers and clients.
Workers' performance and preference are greatly influenced by a pleasant, clean, and peaceful environment. The York-applied parts can be used in routine chiller maintenance to improve chiller system efficiency.
York-applied parts are advantageous since they have the ability to reduce energy usage. Industrial and commercial buildings account for roughly half of all energy bills; cooling in large buildings necessitates several sources, resulting in higher costs for businesses. As a result, a trusted product like York applied parts is meant to increase energy efficiency, save you money, and be environmentally friendly.
Maintenance and repair of your cooling system should be performed by licensed and competent personnel with extensive chiller understanding. When repairing the chiller system, make sure the expert uses the highest-quality used components available, which in this case are York applied parts. You must not disregard the repair of your heating and ventilation systems since these devices are really important; an improperly air-conditioned space causes a vexing discomfort. When you ultimately decide it is time to have your chillers fixed, make sure they employ applied arts from York suppliers to ensure the finished product is worth your investment and much more.
Call Now for more information