What is York Genuine Parts: As the components are intricate, finding HVAC parts for your system may be challenging. The sheer quantity of systems accessible makes it much more difficult to navigate. If you currently have a York heating and cooling system, the parts will fit properly. Trying to substitute parts may not yield the desired effects. The basic line is that YORK Genuine Parts are suitable. Consult with an expert technician if your HVAC unit requires service.
Where can you find York Genuine Parts?
To boost their effectiveness and extend their lifetime, heating and cooling systems require original and authentic components; as a result, the top-rated suppliers provide the best parts that will legitimately assure your air conditioning system is fully operational.
York Genuine Parts can be used as chiller components; it is a worthwhile investment for better systems since they are built to satisfy the needs of the client. They boost the air conditioning system's overall performance.
Furthermore, the HVAC unit is certain to endure wear and tear if it is put to a regular workload. There are instances when these glitches occur, and you find yourself in a tough financial situation; you may see a reduction in equipment efficiency as a result of the costs associated with these repairs.
Because of this, most people are forced to seek subpar remedies that will only provide a momentary fix; York Genuine parts are practical, long-lasting, and ensure that the HVAC system will return to its functional and intended form.
Why should you choose York Parts?
York is also a name that informs businesses and commercial institutions that when they employ York Genuine components, their equipment will be up and running in no time.
Because these parts are meant to increase the performance of air cooling systems, suppliers typically give them to all customers and clients both regionally and abroad.
Furthermore, you will require the services of a qualified, experienced, and recognized specialist who can provide extensive yet concise information about chiller units, which can be quite complex due to their many parts.
Moreover, the HVAC system is used differently in domestic and industrial settings; the unit used in residential settings is not the equivalent as the system used in commercial and industrial settings.
For each of these designs, you will need expert guidance on which York genuine parts to buy. You will need experienced advice to guarantee you don't acquire something that isn't ideal for your needs.
Whenever you bring a portion of a unit built for commercial use when all you required was an optimal match for that domestic repair, it will be a horrible waste of money, time, and effort.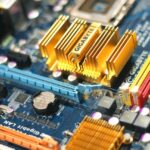 Allow professionals to properly inspect your HVAC unit even after it has been fixed to guarantee that the repaired element is not underperforming, is not defective, and is performing the function for which it was designed. It will unquestionably lower your costs. Getting a professional suggestion on the genuine accessories to buy spares your effort and resources that you would otherwise spend searching for these parts aimlessly. Lastly, low-quality chiller systems can be highly expensive, understand that inexpensive is valuable. Replacing the entire HVAC system, but on the other hand, is considerably more costly.
Call Now for more information