York YLAA Commercial Chiller Parts Search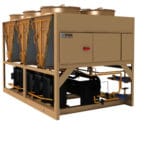 In case you're interested in York YLAA Commercial chiller parts, conclude your search with Midwest Parts Center. As an HVAC equipment distributor, we concentrate on the York brand employed by commercial establishments worldwide. York, a recognized leader in HVAC equipment, provides high-quality systems and elements for the YLAA chiller. Manufacturer warranties back equipment by York. Caring for HVAC systems is simple, with the assistance of a seasoned service specialist from the Midwest Parts Center. Depend on us as a highly-regarded source for all of your York parts requirements.
We have achieved a full understanding of commercial and industrial establishments and their HVAC needs through decades of experience. Your climate control must-haves are distinct, and the solutions must often be customized to fill your operational requirements. HVAC units are used for several reasons. The equipment provides temperature-controlled air for comfort and air used to power equipment or maintains the temperature of products. You can take confidence in realizing that as a trusted supplier of York YLAA Commercial chiller parts, Midwest Parts Center can deliver quality equipment. We are here to help. Allow us to answer all of your questions while also working with you to navigate complex part numbers and more. 
York YLAA Commercial Chiller Parts Variety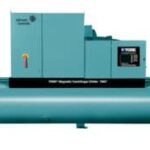 Efficiency and productivity are two important priorities of commercial and industrial establishments. York delivers both aspects of HVAC through advanced air systems outfitted with the most recent technology. With the Midwest Parts Center's help, our clients are positioned to manage better large temperature control units found in busy centers. The bottom line is that efficient machines save on cost while boosting productivity. 
Chillers are widely used to produce cool air in facilities. The equipment is frequently customized to meet the diverse needs of facilities. As a result, finding the exact parts makes a difference when it comes to retrofits. Substitute parts or generic items may not provide the best results when considering York's quality. York parts offer seamless integration into current models. Furthermore, choosing to go with generic fillers may lead to performance issues if they are incompatible with your HVAC system. Always consult with an experienced service technician if you are in doubt about the specifications of your chiller. Ultimately, you don't want to waste money investing in parts that you may need to return simply because they are incorrect.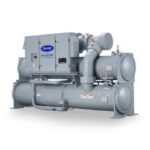 Midwest Parts Center has access to multiple York catalogs. We can help you discover hard-to-find components that may not be available through online marketplaces. Again, use caution and avoid dealing outside of distributor networks. Authentic York parts are available only through legitimate distributors and dealers. 
Are you looking for YLAA chiller components to fill a current or upcoming need? If so, spend some time exploring the wide range of options available for commercial and industrial facilities. Learn more. 
Contact us to inquire about York YLAA Commercial chiller parts. Midwest Parts Center is your leading supplier of York HVAC equipment and parts.
Call Now for more information