York YLAA  Commercial Chiller Parts for Service of Commercial Units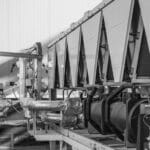 York YLAA Commercial chiller systems are used in commercial buildings to maintain airflow and adapt cooling systems to commercial centers' specific needs. Therefore, York YLAA Commercial chiller parts for service receive year-round replacement performance from commercial air systems. The fact is that there is no replacement for the York brand. York YLAA Commercial chiller parts have such a good reputation that they are often in high demand. No matter how popular York HVAC parts are, Midwest Parts Centre can supply components for commercial and industrial installations
York YLAA Commercial Chiller Components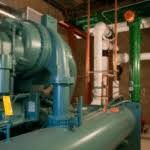 We have acquired a comprehensive knowledge of industrial and commercial heating and cooling needs through our HVAC industry expertise. The reality is that the requirements for climate regulation only apply to individual installations. York YLAA replacement cooling units purchased through the Midwest Parts Center can meet many requirements.
Some plants use commercial chillers to produce pleasant air. Also, the chillers provide cool air for projects, including production and more. Also, the systems must be efficient because the cooling systems are large and consume energy. Air-Conditioning systems can also contribute to higher operating costs. Consequently, decision-makers pay attention to energy consumption. York YLAA Commercial chiller parts for service, when used, can help maintain the efficiency of air-conditioning systems. 
Cooling systems contribute to comfort, efficiency, and productivity in plants. York HVAC systems enable plants to achieve appropriate temperature control without wasting valuable resources. Also, customers have access to many resources through deliveries led by the Midwest Parts Center. We offer HVAC parts, plants, and services.
Replacement Elements for York Chillers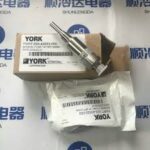 Parts delivery is most effective when controlling HVAC systems. Maintenance of ventilation systems in industrial plants or commercial buildings is complicated. The systems require continuous monitoring, regular maintenance, and ongoing condition checks. Due to the enormous role of cooling systems in large buildings, components must contribute to cost control.
Midwest Parts Center can work with customers to find parts for existing York models such as the YLAA. Our experts can also work with customers to source hard-to-find parts or items that are not available on the open market. As it is best to negotiate with an authentic York dealer, end users can be sure of receiving high-quality equipment.
Although there are online sellers who try to sell York YLAA Commercial chiller parts, authentic parts are made in York and only supplied by authorized dealers, so customers with York can expect the best fit and performance. There is no suitable replacement for high-quality HVAC elements. York parts fit perfectly with York equipment. A complete search for York YLAA Commercial chiller parts with Midwest Parts Center.
Interested in learning how Midwest Parts Center can help source components for the YLAA chiller? Contact us.
Call Now for more information