Finding York Industrial Preventative Maintenance Kits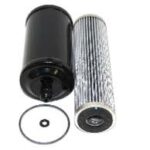 Midwest Parts Center can supply York Industrial preventative maintenance kits for commercial and industrial facilities. Heating and cooling equipment requires ongoing care so that it performs to meet the demands of businesses. Maintenance kits make handling services on a climate control system easier for end-users and service technicians. Locating the right kit can be challenging as there are many different models available. Midwest Parts Center is an expert in the York brand and can help you identify your existing equipment's correct kits.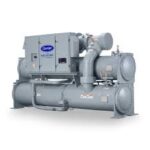 HVAC units are a major investment in facilities. The cost of delivery and installation and the cost to run the machines regularly impact a company. Facilities depend on HVAC systems to provide comfortable conditions, temperature control for goods and machinery, and cleaner air. York Industrial preventative maintenance kits help maintain heating and cooling units' productivity, providing cost savings for commercial and industrial operations.
Searching for components such as the York VSD coolant will return a list of items from various suppliers. Dealing with only an authorized supplier such as Midwest Parts Center is the only way to ensure that you are sourcing genuine components. York manufactures air-conditioning parts specifically to fit its own models. Midwest Parts Center is an authorized distributor of York Parts and a company that is trusted by our clients to deliver quality components.
York Industrial Preventative Maintenance Kits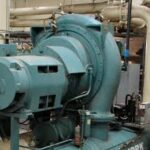 York Industrial preventative maintenance kits fill a wide range of applications. The materials can be used for the service, repair, and upkeep of the York brand's climate control units. The accessibility of the kits is seamless with Midwest Parts Center. Quick access to parts will help you manage your maintenance needs promptly while also having the tools that you need to care for urgent repairs. Contact us to find out how we can help with York parts for your HVAC unit.
Call Now for more information