Finding York Industrial Replacement Parts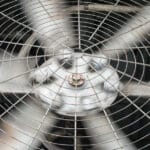 York Industrial Replacement Parts: HVAC equipment needs to be updated often to ensure that the machines run properly. Climate control applications in commercial and industrial facilities are extensive. As a result, HVAC systems must be reliable to maintain smooth operations. York Industrial replacement parts are often required for buildings that make use of the brand's air systems. York is a well-known manufacturer of HVAC systems found all over the world. The brand has a great reputation for building quality equipment, but HVAC systems still require upkeep.
Searching for York Industrial replacement parts requires some research and information regarding the current running system; however, Midwest Parts Center can certainly help. Because we handle the York brand of equipment and spare parts, we can work with our clients to identify your current system's proper components. Because York manufacturers' parts are designed to fit the brand's climate control models, clients do not have to be concerned with compatibility issues. Relying on genuine York branded materials will support the quality performance that the company is known for.
York Industrial Replacement Parts Solutions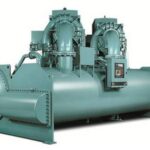 As a New York Industrial replacement parts and York equipment specialist, we have access to a wide range of catalogs from the brand. Part numbers can be complicated if you are not familiar with the intricate components within a unit, but Midwest Parts Center experts can guide you along during the process. Ensuring that you order the correct part numbers will save you time.
HVAC systems used in commercial buildings and industrial facilities are used on-demand. Replacement parts are frequently needed to ensure that systems can run with fewer interruptions. At times, climate control systems may need to be shut down to conduct service or repairs. During this time, facilities may experience a loss of comfort or a decline in production. Access to parts promptly can greatly reduce downtime. Contact us to find out how we can help with your anticipated parts requirements for York systems.
Call Now for more information