Shop York Commercial Applied Parts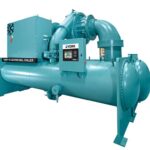 Heating and cooling units may require York Commercial applied parts as a viable solution to improve performance. Service is a normal part of managing HVAC units' upkeep, so it is not uncommon to need spare parts from time to time. Midwest Parts Center is a trusted source for components that are used for service, maintenance, and repairs. York branded parts are designed to fit perfectly with existing models. With the help of a commercial HVAC expert, we can help you identify your unit's correct parts.
York HVAC units are known for being durable, so it is not surprising if shopping for York Commercial applied parts is not at the top of your list. Managing temperature control units is a cumbersome task. However, it is always better to be prepared for the unexpected. In commercial centers and industrial facilities, climate control units undergo substantial stress, which leads the equipment to need parts. Wear is to be expected when dealing with large temperature control units. Parts may be applied to remedy troubled areas and supplement major repairs so that systems may continue to function as required.
York Commercial Applied Parts-The Benefits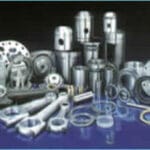 If your temperature control unit is showing signs of wear in addition to having performance problems, you should consult a service technician soonest. The benefit of York Commercial applied parts is that they are readily available through the brand's extensive catalog. Since you cannot often purchase such items directly, working with a vetted distributor such as Midwest Parts Center will afford you access to a wide range of products and equipment from the brand. Access to York Commercial applied parts is helpful for anyone tasked with handling the upkeep of air systems.
When it comes to HVAC parts, you should only deal with a distributor or dealer authorized to sell the brand's components. Finding a reputable supplier is not difficult as you may look for the official York logo. Furthermore, as experts on the brand, we can help you work through system components specific to your unit and part nomenclature for spare items.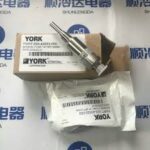 As a buyer, there are some measures, however, that you can take to ensure that you are obtaining the exact match items for your system. Keep in mind; that York parts are manufactured to fit York equipment. There likely won't be any suitable substitute that will match the quality and long-standing reputation of the York brand.
Confirm all item codes more than once to ensure that you are ordering the right amount. Consider quantity for smaller findings as well as verify any costs for shipping when making price comparisons. Avoid dealing with re-sellers that are not authorized to sell York products.
For ideal results, trust Midwest Parts Center with all of your HVAC needs. We are experts in the heating, ventilation, and cooling sectors, and we are experts in York. Save time and money and work with the best in the industry. Covering the local and surrounding regions, we bring decades of experience to the industry with a solid focus on commercial and industrial HVAC equipment solutions.
Contact us to find out how we can help you source the best equipment in HVAC.
Call Now for more information