Quality York Chiller Parts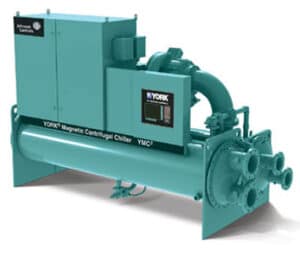 Your commercial chiller might signal that York chiller parts are needed . Chiller units require repeated upkeep in order to carry out essential functions. Your service specialist is able to look into suspected chiller difficulties to establish whether specific elements are causing a general performance issue. A chiller involves many parts and it is extremely likely that as time passes they will experience wear in the form of breaks, and possibly leakages.
Defective York chiller parts could lead to critical problems with the equipment and subsequent breakdowns. It is entirely standard to experience worn components over prolonged use. Chillers, nonetheless, are deployed and operate for several years. Adequate maintenance is essential in controlling the upkeep of the enormous cooling units. Furthermore, parts and maintenance are necessary for continual efficiency.
Chillers consist of many interior and exterior components. York chiller parts are occasionally used to replace minor components. Smaller issues with a heating and cooling system should never be overlooked. With time, minor issues are going to become even worse if not addressed. Certain parts within a chiller are generally hidden and need an expert eye to distinguish potential difficulties. A service technician with expertise in managing commercial HVAC units will have the ability to pinpoint troubled areas and advise a course of action to remedy the circumstances.
The fact of the matter is that commercial facilities rely on chillers. Unforeseen repairs can be pricey. Access to York chiller parts minimizes the odds for unplanned outages. In case you suspect that there is a performance problem with your chiller, contact a service technician without delay. Chiller parts can reduce any time spent offline and if systems are down, access to parts can help to return equipment to service faster. Consult with a parts specialist regarding both minor and major components for the best results. 
York Chiller Parts Sourcing
Chiller parts for York are manufactured to suit existing temperature control devices also constructed by the brand. As a result of the reality that there are many models on the market, working with a parts specialist will help to make sure that the appropriate product codes are purchased. Midwest Parts Center is an authority in HVAC and York. We can help you work through component nomenclature and product codes for your units. Additionally, we can help you source your parts equipment without a delay as we have access to the brand 's numerous catalogs.
York parts are utilized to perform standard maintenance procedures as well as for critical repairs. Midwest Parts Center is a trusted provider that delivers quality York components to our clients. Due to the fact that we service commercial and industrial customers, we comprehend the unique needs of companies operating HVAC units. In case you are interested in HVAC parts for current or future projects, consider Midwest Parts Center as your primary stop for the most dependable equipment from the brands you recognize.
Contact us to find out just how we can help fill your requirements for York chiller parts and more.