Commercial Sanitizer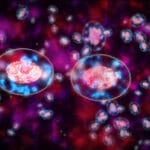 Commercial Sanitizer Solution: In a quest to improve cleanliness in workspaces, commercial cleaning materials are often used to disinfect objects. The fact of the matter is that common areas are usually not cleaned thoroughly, and as a result, diseases can spread inside large buildings. Commercial sanitizer solutions offered by Midwest Parts Center can help companies reduce the spread of illness. 
Current events surrounding COVID-19, caused by the coronavirus, have contributed to a renewed interest in sanitizing facilities, offices, and institutions. Companies are quickly implementing changes to include disinfecting products and other items that can be handled individually to reduce viral illness. However, one of the most effective ways to limit exposure to germs is to maintain clean air. 
Commercial sanitizer treatments can actually be applied to HVAC units to kill viruses such as the flu, strains of the coronavirus such as SARS, and bacteria that commonly grow in heavy traffic areas. The truth is that facilities need to meet clinical standards when it comes to being clean. 
Areas Needing Commercial Sanitizer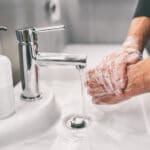 Objects that are normally found in an establishment can easily become contaminated by infected persons. Unsuspecting victims can pick up germs simply by touching items such as desk phones, fax machines, doorknobs, pens, and desks. While disinfecting wipes and hand sanitizer may provide some protection against germs, many pathogens are airborne and can be transmitted through coughing or sneezing. 
Commercial sanitizing solutions can be added to HVAC units in small devices that use ions to kill viruses. Additionally, we use a sanitizing spray called SanitizeIT to eliminate viruses in offices. The removal process is simple and takes no more than half an hour to treat approximately 2,000 square feet in the area. Of course, larger buildings may take a longer time to complete, but your service technician can certainly provide an estimate on completion. 
HVAC Units and Disinfection Formulas
Choosing SanitizeIT as a cleaning solution is ideal for offices, nursing homes, daycare facilities, and gyms. Anywhere people gather and interact is likely a place where germs can spread quickly. Additionally, the cleaning solution can be applied to HVAC systems. Air handlers, coils, and air-conditioning parts can be treated safely with the solution. The formula dries shortly after being applied and does not need to be wiped away.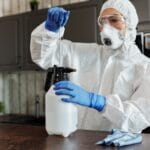 Airflow is responsible not only for providing comfortable temperatures but also for maintaining quality breathing air. Clean air is free from contaminants that can trigger illness in individuals. Organisms such as mold and mildew may also affect sensitive people, leading to long-term issues with allergies and the respiratory system. Because people spend hours daily inside of facilities, it only makes sense to ensure that the air circulating a building is fresh. 
Are you interested in commercial disinfecting solutions for your business? If so, contact us to explore the many options that we have available to service your needs. Our service technicians are on-call 24/7 to respond to your calls.
Contact us to ask about our commercial sanitizer service with SanitizeIT.
Call Now for more information