Industrial COVID-19 Sanitizer Services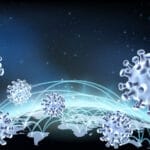 Companies worldwide are interested in finding out if there is a suitable Industrial covid-19 sanitizer on the market that will kill the virus, which has caused widespread panic throughout the world. The CDC has offered guidance on how to prevent the spread of the virus. However, businesses are still looking for ways to improve the cleanliness of operational facilities. Certainly, the uptick of cases has driven facilities to take drastic measures to prevent further viral outbreaks where previous protocols were at best lax.
Offices and daycare centers are just two examples of places that are hotbeds for communicable illnesses. College dorms, medical facilities, and fitness centers are all places where it is possible to pick up germs. Standard cleaning is not enough, and even these types of businesses will be searching for Industrial covid-19 sanitizer options considering the trajectory of the virus.
Industrial COVID-19 sanitizer and managing viruses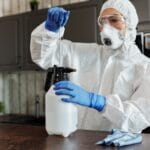 Commercial establishments typically have cleaning crews come in to handle sweeping, mopping, taking out the trash, and disinfecting common areas such as bathrooms and kitchens. Often, employees are responsible for maintaining their own workspaces, using hand sanitizers, and disinfecting wipes to clean desks, chairs, computers, and other office equipment. While most people practice hand-washing, employees still become ill due to exposures beyond their own control in many cases.
While there is still much to be gained from recent events, looking ahead, companies can implement Industrial covid-19 sanitizer processes that involve a combination of strategies to keep environments germ-free. For example, we offer Global Plasma Solutions technology, which can be added to HVAC systems. Global Plasma Solutions can improve indoor air by using ions to break hydrogen bonds and attack viruses, killing them instantly. The technology is advanced but an economical choice for facilities that already have HVAC systems in place.
Global Plasma Solutions can improve the health of building occupants by providing clean air to breathe. The system limits outside air reduce allergens and controls moisture. Excessive moisture can lead to mold and mildew in facilities, which may cause serious health consequences relating to the upper respiratory system. HVAC systems are largely about temperature control; however, the same mechanisms that control temperature are also important in preventing dangerous microorganisms' overgrowth.
Heating and Cooling Plus Clean Air Applications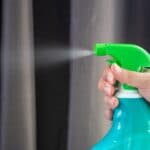 There are many advantages to updating heating and cooling systems with clean air technology. In addition to providing safe air, technology helps businesses to save money because it promotes efficiency. As the warmest months approach, it is a great time to consider upgrading air systems with the latest in clear air tools.
If you are interested in clean air solutions for your commercial or industrial facility, contact us to find out more about the types of options that we currently have available. Our service specialists and technicians are on-call. We are responsive. As leaders in HVAC, we can provide customized solutions to match your business needs. Choose Midwest Parts Center is your top choice in quality air equipment and more.
Contact us to ask about our Industrial COVID-19 Sanitizer
Call Now for more information