YORK PREVENTATIVE MAINTENANCE KITS: Have you made up your mind to purchase your maintenance kit? You must take the model and the serial number of the device into account. York replacement parts are designed to function with their allocated cooling systems based on the model and serial number. Thousands of people relied on york preventative maintenance kits for years to provide high-quality operation. To go along with your starter kit, we'll also offer you access to York catalogs, which contain many information and parts you can use right away. As a result, your kits could be:
How to Buy york preventative maintenance kits.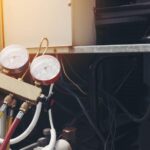 Ensure you carry out planned maintenance and take care of deteriorated elements. Also, all relevant units are repaired if you want them to function correctly. York preventative maintenance kits are a must-have for better industrial cooling efficiency and effectiveness. If you have a popular chiller or HVAC model, you may get a service kit that includes everything you need to perform annual maintenance. For example, you'll discover a plethora of resources for upkeep:
Improve air system 
In addition to saving money on operational costs, preventative maintenance kit parts improve the plant's air systems' efficiency. Should call an emergency service specialist as soon as possible if a chiller is wasting too much energy. A more significant number of parts need to be serviced or replaced when a cooling system isn't working correctly.
Purchased at a reasonable price.
At a reasonable price, we provide York HVAC preventive maintenance kits. In terms of total cooling system performance, this amount has a significant impact. Commercial HVAC equipment has a wide range of specifications and needs to meet. A long-term endeavor to keep a cooling unit running well requires a lot of monitoring, reporting, and seasonal service.
For industrial heating and cooling systems
In terms of cooling demand, we are aware of the unique needs of industrial enterprises. As a result, we'll select components that are appropriate for your specific system. Take a look at York's preventative maintenance kits for industrial HVAC systems.
Optimized for maximum evaporation of heat
As part of regular cleaning and monitoring of water pressure and temperature, these items in the maintenance kit are crucial. The goal is to make the unit run as efficiently as possible while still achieving the desired cooling effect. If you want the best chilling effect possible while consuming the least amount of electricity, a chiller is an answer.
What Makes York Preventative Maintenance Kits Better?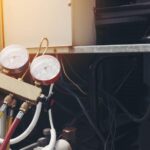 York preventative maintenance kits for coolers are also used to increase efficiency and effectiveness. Facilities managers and chiller experts buy for any future breakdowns or maintenance needs that may emerge.
Being on your feet for any repair issues will save you time, money, and energy for the ultimate consumers.
Has your search for york preventative maintenance kits become so tiring? Contact us to buy and learn more about york preventative maintenance packages for residential and industrial use.
Call Now for more information