York Industrial Applied Parts Access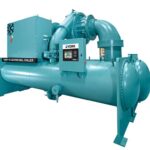 If your heating and cooling units are not performing well, a suitable solution would require parts. Service is a common aspect of air-conditioning maintenance, so it is not surprising that York Industrial applied parts access is needed from time to time.  York Industrial applied parts have been specifically designed for easy integration into common units. With our professional HVAC specialists, we can assist you in selecting the appropriate parts for your device.
York HVAC installations are known for their longevity, so it goes without saying that purchasing York Industrial applied parts is high on your list. Maintenance of a temperature control machine can be tedious work. Air-Conditioning Controllers can withstand enormous stress, so they need new parts in the commercial and industrial environment. HVAC parts may experience wear over time. New parts can fix problem zones and supplement larger repairs to keep the systems functioning optimally.
The Advantages of York Industrial Applied Parts Access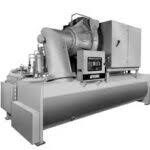 If your temperature controller has any damage or performance problems, you should contact a professional service engineer. York's parts are immediately available in our extensive catalog. Working with an experienced distributor like the Midwest Parts Center will allow you to purchase various products and equipment, as it is more difficult to purchase these products online. York Industrial applied parts access is advantageous if you maintain air systems.
You should only contact authorized dealers to sell you the brand's parts when it comes to HVAC machines. Finding a reliable spare part source is simple if you only search for the official York logo. As experienced York brand experts, we can help you navigate York Industrial applied parts that are unique to your particular unit, as well as classify the spare parts you need.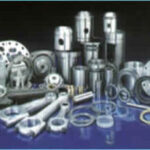 There are always measures that you can take to resolve performance issues with an air-conditioning system. In fact, it is a good idea to have a service technician inspect your equipment. Regular equipment inspections can reduce the cost of repairs. Additionally, frequent care will decrease problems like breakdowns. Broken HVAC units can result in productivity losses for companies. Parts are simply one part of the care equation. Expert service is available to commercial and industrial clients year-round. In fact, on-call service is most convenient when unexpected issues happen. 
Customers trust Midwest Parts Center as a reliable source for York HVAC equipment. In addition to HVAC units, we provide minor and major components. HVAC components sourced through Midwest are trusted across several industries.
For ideal results, the Midwest Parts Center will meet all your HVAC needs. We specialize in heating, ventilation, and cooling and are experts in the York community.
Contact us to find out how we can help you procure high-quality York HVAC equipment.
Call Now for more information