York YT Chillers are high-tech equipment for controlling the temperature. Various parts ensure chillers are in good working condition. Industrial and commercial buildings require temperature control technology all year round. To keep your chiller running smoothly, use York YT chiller parts for your Conditioning.
Using these parts will save you time and money on repairs. York YT chiller parts also reduce downtime. In the event of an emergency, you must act quickly. The delay in getting the repairs done will harm the entire system.
Why should I use York YT Chiller Parts?
York components provide more than just convenience when it comes to constructing structures. Aside from protecting the system, they also limit mold growth and humidity while also regulating external temperatures. York YT chillers may help huge companies keep their equipment running smoothly and their products at the proper temperature.
A qualified technician is required to replace and repair your chillers. These chillers are perfect for large industrial buildings where it's essential to keep goods and equipment at a consistent temperature because they save the user money, electricity, and time.
Effects of Wrong Parts
Many HVAC appliances in commercial buildings are subjected to tremendous stress because they are designed to perform demanding duties. One of the most common causes of these systems failing and requiring new or repaired parts is their stress. HVAC components deteriorate and break down regularly. As a result, you must opt for high-quality components to increase your chiller's efficiency, lifespan, and durability.
How to get York YT Chiller Parts
The time and effort you'd spend going from store to store in search of the correct fit for your cooling system can be saved by purchasing York YT chiller parts here. Furthermore, looking for details on the internet isn't always straightforward; it may be exhausting and stressful because you never know if what you see is what you'll get.
Various Uses?
York YT chiller offers more than just comfort for commercial buildings. It is designed to reduce the risk of a damaged structure and provide a constant supply of clean, fresh air and keep mildew and humidity at bay. To keep your HVAC system working at the correct temperature, York YT chillers can greatly help.
Repair and Replace YORK YT CHILLER PARTS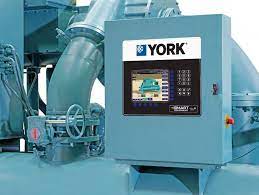 When it comes to replacing or repairing the chiller system, which acts as a temperature regulator, it uses York YT chiller parts. They necessitate constant monitoring and maintenance. Because commercial and industrial facilities need chiller systems that can withstand the harshest climates while remaining trouble-free to keep their operations running efficiently throughout the year.
Misunderstanding your HVAC system could lead you to purchase a chiller that you don't require. And you may end up spending hours looking at different chiller models with your hazy idea of which chiller to hunt. Our customers use York Parts because they save money, electrical energy, and time.
To replace or repair a York YT chiller, you'll need a qualified technician. Consult us today for a replacement.
Call Now for more information