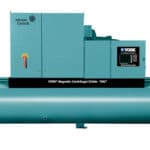 Industrial York YK chiller Parts: Every facility often encounters various challenges. These challenges are unique, ranging from one institution to the other. However, whether it is hot or cold, the facility must handle these climate and seasonal variations through the best chiller parts. For your school, hospital, or data center, Midwest Parts Centre provides you with the best Industrial York YK Chiller parts.
These parts deliver to your organization the flexibility, performance, and efficiency needed hence increasing productivity. Our Industrial York YK chiller parts are tailored and customized to give your system all-out proficiency in real life, where almost 100% of the cooling period is spent in off-design circumstances. We not only provide you with the parts; instead, we also offer you lower installation, operational, and maintenance costs.
Feature and performance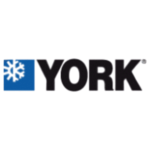 The Industrial York YK chiller parts deliver high-quality performance due to their exclusive features. These features bring along several benefits, which are lower total costs of ownership. As mentioned above, the chiller parts require lower installation, repair, and maintenance costs depending on the unit design and choices that pay you off in less than 12 months. Another advantage brought by the Industrial York YK chiller parts is an advanced innovation for the unrivaled performance of your unit. At Midwest Parts Centre, we have engineered an unprecedented array of innovations and research on chillers into an integrated system that delivers superior performance with efficiencies as low as 0.20 kW.
The features of Industrial York YK chiller parts that make them outstanding from other parts are as follows:
The YK parts are customized for maximum effectiveness in the face of real-world variables where also most 100% of the cooling season is spent in off-design conditions. It also contains an Opti Speed drive for energy consumption that helps you reduce your annual energy consumption, which translates to your utility bill reduction. The falling film evaporator is another important feature of the Industrial York YK chiller parts because it declined refrigerant charge at a rate of about 40%.  Another feature is earning LEED points with credits for energy and environments EAc1 for improved refrigerant management.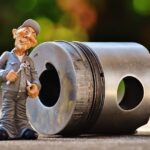 The YK chiller parts also have the heat-retrieval selection present in the system with up to 2,800 TR and can offer up to 40,000MBH of heat. The crucial feature that makes the YK chiller parts vital to the system is its control center which ensures optimal performance or functioning and easy operation of the chiller unit. Finally, the Industrial York YK Chiller parts contain the quick-start feature that offers your chiller a faster restart in case of a power failure. This gives room to capacity restoration and limits the danger of cooling interruptions.
Midwest Parts Centre provides you with the Industrial York YK chiller parts that are perfectly built to last. They are strong such that they will still be functioning in the event of an earthquake or other natural disasters. They are also useful for sensitive applications such as the ones used in hospitals or data centers.
Contact Midwest Parts Centre today and get the best Industrial York YK Chiller parts today. We promise you efficiency, durability, and a comfortable environment for your facility.
Call Now for more information