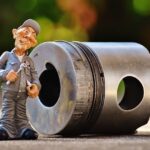 As your chiller serves you non-stop across the year, a time comes when it is inevitable that its components or parts will wear out hence needing replacement and repairs. Your search for York YVAA chiller parts stops at Midwest Parts Centre. We are an established, trusted, and known supplier of York YVAA chiller parts, and we deliver to you from wherever you are. These parts are specifically used for the chiller model YVAA.
At Midwest Parts Centre, we try our best to hold an extensive inventory of chiller parts, categorically meant for different chiller models. We do this to ensure that if your unit fails, we can help you get the right model chiller part to keep your unit running smoothly.
Buy right York YVAA chiller Parts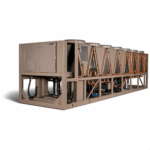 Looking for the right chiller part is an important aspect when it comes to York YVAA chiller parts. The different chiller parts we have are compressors to coils, pumps, expansion valves, flow switches, nozzles, and fan motors, among other parts that you need for your unit's normal operation. In case you do not get the part you need from our offices, we also have a parts division or sub-branch that will help you outsource the right chiller part.
We have a broad range of parts in plenty, which is essential for your cooling needs. It is also important to remember that the type of YVAA chiller parts you purchase are heavily dependent on the kind of system you have in your facility. Specific parts demand specific system requirements.
The reason for looking for the York YVAA chiller parts is also another critical factor. Most reasons you will need a York YVAA replacement are, one, your unit could run out of gas, requiring the necessary refrigerant gas to restart your chiller unit. Secondly, your equipment may stop functioning or suffer from a breakdown. You can give us a quick call, and we will be responding immediately with the required parts of the chiller that will be fitted on your unit, should you ask for our help. We also make quick arrangements for you to have York spare parts fitted on your unit if you need help from our national team of professionals.
Installation of parts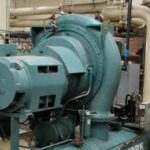 The final important aspect of the York YVAA chiller parts is the fitting services. Our professional engineers do the installation or fitting of YVAA chiller parts. We, therefore, send our team of experienced engineers who have the expertise needed to work with chiller equipment, from following the manufacturer's guidelines to fitting services. We also provide you with short-term or emergency services before your chiller part is fixed. This is done through our hire options as a preventative measure that prevents your chiller from breaking down and affecting your cooling needs.
It doesn't matter if you are an end-user or a trade client trying to rent a chiller unit; Midwest Parts Centre is a call away! Avoid making mistakes by buying the wrong parts for the right chiller model. Contact us today, and we will take you through the required parts for your YVAA chiller model.
Call Now for more information