Midwest York YLAA Chiller Features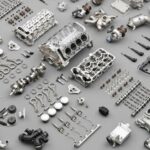 Midwest York YLAA chiller: York was one of the pioneers in making air-cooled chillers because they have a large capacity and environmentally favorable features. Parts for Midwest York YLAA chiller are simple to maintain and may be modified to fit any application. A forerunner in the field of energy-efficient architecture and development. Any workplace or public business site can benefit from having York YLAA on hand.
In any cooling load and ambient temperature, YLAA can perform at its best. An extensive global network built on decades of proven technology and satisfied customers supports the usage of the HVAC components.
Why is York YLAA a better option for you?
Consider YORK YLAA Air-Coolant if you need to save money and also help our environment. With our assistance, a chiller system that uses the air to cool can take advantage of York YLAA for industrial and commercial cooling purposes. Air-cooled water chiller systems can make use of our YLAA Chillers to:
Utilizing brazed evaporators with micro-channel condensers can efficiently transfer heat in the field.
You may save your annual energy use by as much as 40% while increasing productivity in all work settings.
Advantages of using Midwest York YLAA Chiller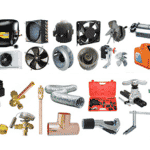 Various energy, acoustic, and mechanical combinations are available to suit your needs and preferences. Choose a lighter, more efficient chiller that requires less maintenance in the long term to save money.
Certified clearance has been given to York YLAA air-cooled chillers, proving their superior performance and dependability. Personalizing the chiller you choose to match your unique needs is possible.
The Midwest York YLAA Chiller components have a high level of efficiency.
The top five reasons why York YLAA is the most excellent option The YLAA chiller comes with various features that make it suited for multiple applications. It must be kept at 10°F (-12°C) to chill glycol. It is feasible to capture up to 85% of the target at a temperature as high as 140 degrees Fahrenheit.
They are among the most efficient chillers on the market because of their unique control algorithms. According to a real-world energy efficiency test, YLAA chillers are the most efficient in their class.
When YLAA chillers are used with standard efficiency models, the overall efficiency increases, and smaller footprints and cheaper capital costs are possible. Many different options for YLAA chillers let you tailor your purchase according to your needs.
The Midwest York YLAA Chiller components are highly flexible.
Incorporating factory-mounted pump kits increases the number of pump sizes available. The installation kits comprise valves, pressure ports, flow controls, and filters.
Numerous pump alternatives are available now, including temperature and pressure sensor test ports, variable-speed drives, and dual pumps. Multiple sound-dampening strategies allow the placement of chiller in various locations.
The Midwest York YLAA Chiller components are sustainable.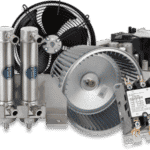 The York YLAA doesn't have to spend more money to be a leader in sustainability. An innovative heat exchanger and R-410A refrigerant make the YLAA chiller ideal for use in sensitive environments. Consequently, this cooler is green.
To effectively cut down on the number of repair calls, Midwest York YLAA chiller parts have been thoroughly inspected and certified by qualified technicians. The utilization of scroll compressors has been in existence in numerous sectors for decades.
The Midwest York YLAA Chiller components are reliable.
After thorough laboratory and field testing, corrosion-resistant condenser heat exchangers have emerged as the best option for stationary HVAC systems. When installing chillers, they are less prone to damage than the typical condenser coils.
Installation is a breeze.
Lifting the pre-assembled YLAA chiller from the shipping container is as simple as putting it on the roof or the ground. Installing or maintaining them is not required at all.
Midwest York YLAA chiller components are excellent for commercial and industrial air conditioning systems because of the above features.
Call Now for more information