York YLAA Chiller Parts You Can Trust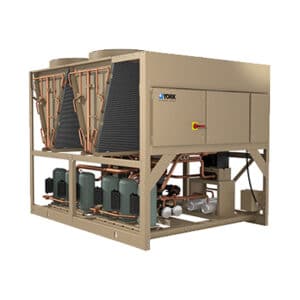 Midwest Parts Center is the best source for York YLAA chiller parts. Save time by working with an authorized distributor and expert in the York brand. York is a leader in HVAC systems. The YLAA chiller is one of many models manufactured by the brand that is found in both commercial buildings and industrial facilities all over the world. The YLAA chiller is an efficient piece of cooling equipment that is above all, reliable. 
While it is clear that York chillers are trusted for their quality, parts repair is expected after operating a system for an extended period of time. Chillers deployed in commercial facilities undergo a fair amount of stress, which inevitably leads to wear. Service technicians can handle minor fixes and major repairs, but parts are often necessary to complete a project. 
York YLAA Chiller Parts and Efficiency
York YLAA chiller parts consist of components specifically designed for the YLAA chiller. The chiller provides cool air, which may be applied to comfort, safety equipment, and manufacturing centers to power other machines. The YLAA processes energy efficiently while incorporating the latest technology to deliver optimal results. Clients using the YLAA chiller enjoy the high level of performance that the equipment brings and ease of use. Understandably, facility managers desire to operate chiller units for as long as possible before investing in another unit. 
Installing YLAA chiller parts as a preventative measure helps to extend the life of a unit. Operators are then able to get more use out of the equipment as minor repairs are managed. The parts may also fill the requirements of major repairs or help facilitate larger components' operation. In an HVAC system, everything must work together seamlessly to deliver the best results.