York YVAA Midwest Chiller Parts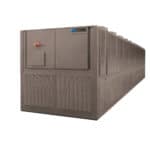 Suppose you are using the York YVAA chiller, then you may eventually require York YVAA Midwest chiller parts. The model popular chiller model is commonly used in commercial settings. Although the chiller is durable, service requirements may call for spare parts to perform repair, replacement, or maintenance. Midwest Parts Center specializes in York HVAC units, including the YVAA chiller. Our clients rely on us to provide the best selection of parts from the world-famous brand.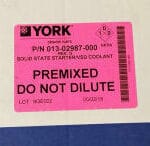 Facility managers may be tasked with managing the upkeep of climate control units, including chillers. Chillers are large and complicated. The units contain hundreds of parts that vary in size. Because of the type of wear that chillers endure, spare parts are simply a necessity to keep the equipment running for a long time. Chillers are also a large investment for companies. The cooling systems must be reliable. York YVAA Midwest chiller parts can be used to reduce serious performance problems. Moreover, the components may certainly help to reduce the likelihood of an outage due to frequent use.
Spare York YVAA Midwest chiller parts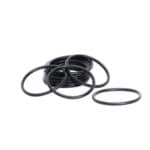 The YVAA chiller is one variation of the York chiller. Selecting York YVAA Midwest chiller parts may seem complicated; however, you can reach out to Midwest Parts Center as we are HVAC experts. If you have ever looked into the York parts catalog for your equipment, you may notice many part numbers, including tiny components. Midwest Parts Center can help you navigate an extensive collection of item codes based on your current model. The type of system you are currently running will greatly determine which catalog of parts you should reference.
Handling repairs, parts replacement, and maintenance on chillers should be handled with care. High electrical currents flow through chillers, so it is necessary to use the right tools and access points to ensure the safe handling of the equipment. A professional service technician can handle your chiller repairs with care. Contact us to find out how we can support your current or anticipated parts needs.
Call Now for more information