York YVAA Midwest Chiller Parts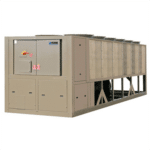 Midwest Parts Center is available to help commercial and industrial facilities when looking for York YVAA Midwest chiller parts. When it comes to heating and cooling systems, finding parts is crucial. The parts are used in case of major or even minor damage. Wear will usually result even in the small parts when the unit is in constant use. Replacement machinery is a viable solution when solving any problems with cooling systems like chillers. Replacement equipment is usually associated with certain parts of a chiller that will blend seamlessly.
York YVAA Midwest chiller parts are ideal when it comes to routine check-ups and professional upkeep programs. Usually, in business buildings, service professionals manage the chiller units. Other times the facility supervisor is in charge of the maintenance. Either way, spare parts will help move productivity ahead by reducing the system's downtime. Make sure turnaround is expeditious when it comes to fixes during critical emergencies as well as high-traffic seasons. Commercial facilities need to save time, money, and resources when they are repairing.
YORK YVAA Midwest CHILLER PARTS AND DEMAND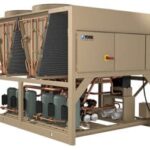 York YVAA Midwest chiller parts help a returning unit to service for facilities that require their cooling equipment. When applying new parts under difficult time constraints, it makes all the difference. Usually, the need for York chiller parts is mainly driven by consumer demand. Air systems also are a significant part of the application. Because of this, downtime can cause serious financial issues.
Chillers are complicated types of equipment, and maintaining them is just as complex at times. A seasoned service professional makes the upkeep of chillers easy with their level of expertise. Commercial field professionals are accustomed to the maintenance of considerable cooling units.
Advanced Cooling Capabilities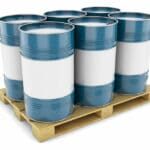 York YVAA chiller is recognized as an extremely efficient cooling system. The Variable Speed Driver or the VSD technology is confined within the system. This technology is a commodity due to its resourceful control of temperature within the commercial and industrial backdrop. Maintaining these units is fundamental when energy efficiency is the priority of most businesses. 
A service technician will work alongside you to maintain your unit and ensure that the unit uses energy resourcefully. Faulty parts will eventually wear and can, over time, cause damage to the unit. Chiller replacement parts are the go-to when it comes to maintaining temperature control systems when they are available from a trusted source. 
Replacement parts and spare components are helpful because they prolong the performance of a chiller unit. As an alternative to an entire system overhaul or replacement, parts can fill much-needed gaps and save on a major investment. Chillers are expected to deliver an ongoing performance, which is of the highest level. Obtaining the right parts promptly can make a difference.
Are you looking for chiller parts for your YVAA model?
Contact us to inquire about how we can help supply the parts you need from the brand you trust.
Call Now for more information