Authentic York YVAA Midwest Chiller Parts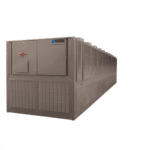 York YVAA Midwest Chiller Parts: Handing HVAC units such as the York chiller demands parts for repair or replacement. Midwest Parts Center specializes in York equipment and parts, including all York YVAA Midwest chiller parts. Having access to the right parts is useful in many different scenarios, including maintenance, service, and emergency repair. Small components in an HVAC unit may wear out due to heavy use. There are numerous benefits to using replacement parts that contribute to a climate control system's long-term performance.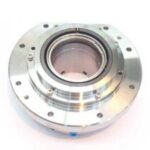 HVAC components such as the York YVAA Midwest chiller parts are also critical during emergencies. Commercial facilities that rely on air-conditioning units to maintain safety, air quality, and comfort cannot afford to deal with system outages. Productivity in such buildings may decline if air systems are not working properly. Moreover, in manufacturing facilities or retail establishments, broken air units may cause unsafe temperatures, causing damage to products. Chillers must work properly to be effective in terms of performance and efficiency.
York YVAA Midwest Chiller Parts Replacement
Depending on the specific needs, York YVAA Midwest chiller parts may be appropriate under several circumstances. Finding parts online may present a unique challenge for anyone not familiar with the nuances of HVAC. Still, Midwest Parts Center can ease any headaches associated with locating parts by offering a full York equipment catalog. Trust our expertise to deliver quality parts from a name that you can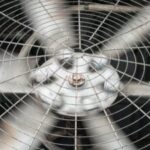 trust. We are a reputable supplier with time in the industry.
Commercial parts replacement may be a task designated to a service technician or facility manager. Maintaining an inventory of replacement parts, in any case, is helpful in a pinch. Parts provide the opportunity to render repairs without delay. If parts are not on hand, having a source readily available will certainly reduce the turn-around time for ordering, delivery, and subsequent installation. Contact us to find out how we can help with your current or future parts needs.
Call Now for more information