York Commercial Preventative Maintenance Kits for Chillers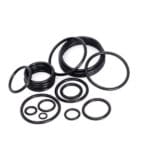 York Commercial Preventative Maintenance Kits are used for managing climate control systems by the brand. Midwest Parts Center supplies the kits and components that are applied for maintenance requirements. The parts are helpful specifically for existing equipment; all models are considered. Maintenance components may be used in commercial and industrial facilities where managers need quick solutions due to short timelines.
Midwest Parts Center is an expert in HVAC, parts, and equipment. Our team realizes the necessity of high-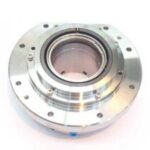 performing equipment. The upkeep of performance relies heavily upon regular maintenance, which is essential. The longevity of major parts and chillers overall demand York Commercial Preventative Maintenance Kits to keep all systems go!
Because we can deliver unparalleled service, clients trust Midwest Parts Center to offer quality parts selection, as a reputable service provider and industry expert, we are poised to meet industrial facilities and commercial buildings' unique needs.
York Commercial Preventative Maintenance Kits Selection
York, Commercial  Preventative Maintenance Kits can certainly reduce the number of performance issues that a system experiences. Moreover, maintenance reduces the risk of major outages, which can, of course, be costly for facilities. Allow Midwest Parts Center to reduce the pitfalls associated with sourcing parts as we have access to a vast number of catalogs for York branded HVAC equipment.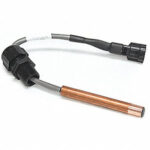 Facility managers should be prepared for the unexpected. Although regular maintenance will reduce performance problems, urgent situations do happen periodically. Having access to parts during a time crunch can allow technicians to begin work sooner. Additionally, we can reduce the turn-around time for components through our extensive supply chain. Trust only authorized suppliers for the York brand.
Skip the hassle and get the exact parts that you need, backed by quality and warranties as per the manufacturer. When dealing with a parts expert, you not only save valuable time but money as well. Contact Midwest Parts Center to find out how we can help with the procurement of your maintenance kits.
Call Now for more information