York Midwest Replacement Parts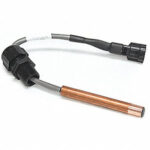 Source York Midwest replacement parts from Midwest Parts Center. We are an authorized supplier of components and HVAC systems manufactured by the world-famous brand. Eliminate the confusion tied to finding parts by working with a trustworthy company. We are an expert in HVAC while bringing experience from the field. Save time hunting for parts by working with Midwest Parts Center as your premier supplier of York equipment.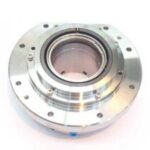 York Midwest replacement parts are helpful when repair times are critical. There is no reason why sourcing parts should showdown needed repairs or maintenance. Managing climate control systems is often a cumbersome task, especially in commercial and industrial facilities. It is most beneficial for managers to have a reliable source for components and suppliers that offer the best value. Finding the best deals, however, should not force managers to sacrifice quality. York, after all, is a brand that is recognized for quality parts. Avoid dealing with merchants that sell off-brand products. Such items may not match the integrity of York.
York Midwest Replacement Parts Quality
Because York is recognized for manufacturing quality HVAC parts, it is built to deliver a seamless fit. When it comes to installing York Midwest replacement parts, there are simply no adequate substitutes.
York Midwest replacement parts serve numerous purposes in the upkeep of HVAC equipment. In addition to maintenance, parts may be used to complete service, both scheduled and urgent. Urgent repairs must be rendered quickly because system outages contribute to lost productivity and, most importantly, lost profits. Having access to York's complete catalog of components, you can rest assured that delays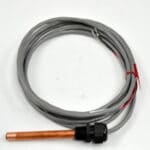 will certainly be reduced during the most critical times.
The life cycle of HVAC systems is contingent upon proper care. Maintenance is required because, without it, systems would not function as efficiently. Interruptions in performance may lead to costly damage for larger parts. Commercial and industrial facilities demand heavy use from climate control units and therefore place additional stress on the equipment. Contact us to find out how we can help to keep your HVAC systems running smoothly with components through Midwest Parts Center.
Call Now for more information