Find York Midwest Applied Parts
York Midwest Applied Parts: HVAC systems require parts to maintain performance. Facilities invest in climate control systems to provide comfortable temperatures, proper airflow, and healthy air quality. York is one brand that delivers quality air systems known for their excellent performance. York Midwest applied parts are sometimes needed to maintain the operation of heating and air-conditioning units.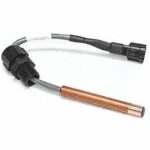 Midwest Parts Center specializes in York HVAC equipment and parts. York Midwest applied parts are several product categories that technicians and end-users can shop through the Midwest Parts Center. We understand the nuances of HVAC in commercial and industrial settings. As a result, we can offer tailored equipment solutions to suit such demanding facilities' unique needs.
Managing climate control systems takes time and expertise. York Midwest applied parts contribute to the seamless care of HVAC systems. Business owners and facility managers rely on climate control systems to function without unexpected interruptions. Moreover, the systems should run for an extended period of time under harsh conditions while still delivering great results.
York Midwest Applied Parts Requirements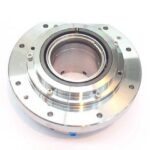 Because HVAC systems undergo wear in tough conditions, parts repair and replacement is to be expected at some point. The longer a system is in operation, the more likely it is that the need for parts will arise. Midwest Parts Center is available to meet the requirements of York Midwest applied parts, whether they be needed for repair or replacement.
Some facilities may experience urgent breakdowns or temporary outages due to repair. Replacement parts can be safely installed during planned outages by an industry expert. Applied parts are small in size but powerful in their ability to contribute to seamless performance. Moreover, HVAC parts manufactured by York are designed to fit existing units with ease. The result of a professional retrofit or parts installation is efficient performance.
Contact us to learn more about how we can help fill your need for York parts.
Call Now for more information