Midwest Needlepoint Bipolar Ionization Service for Better Air Quality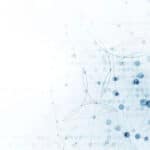 If your facility is hoping to achieve cleaner air, contact Midwest Parts Center to discover our Midwest needlepoint bipolar ionization service. Air-Conditioning units can be used to purify the air. Air purification contributes to a healthier environment that is germ-free. Furthermore, Midwest needlepoint bipolar ionization provides additional benefits for end-users looking to improve commercial buildings' air quality. 
Midwest Needlepoint bipolar ionization is not a new technology. In fact, the treatment has been used in commercial air-conditioning for many years. Today, however, facility managers are interested in learning more about how they can deliver cleaner air in the wake of the coronavirus. Commercial facilities and industrial plants can apply Midwest needlepoint bipolar ionization service to existing air-conditioning units to remove impurities from the atmosphere.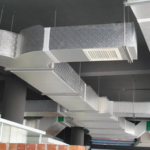 There is more to air-conditioning than just cool air. Air-Conditioning controls temperature, which is beneficial in maintaining productivity. Additionally, cool air retains materials and prevents damage from irregular temperatures. Midwest Needlepoint bipolar ionization plays an important role in maintaining temperature by controlling outside air. 
Furthermore, increased exposure to outdoor air can result in VOCs, which are volatile organic compounds. Harmful compounds may cause building occupants to become ill in several ways. Occupants of a building can become ill with something known as building sickness due to harmful exposures. Additionally, each year employees miss countless days from work because of illness. 
Many people demonstrate sensitivities to contaminants such as mold and mildew. Furthermore, mold growth and also mildew contributes to foul odors. Bad smells circulate throughout a facility by way of the ventilation system. To prevent bad odors from entering a facility, Midwest needlepoint bipolar ionization kills pathogens before they spread. 
Midwest Bipolar Ionization and Air-Conditioning Systems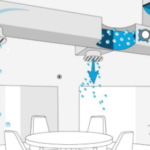 Treating air-conditioning units with purification tools is an economical way to manage air temperature and target the source of germs. There is, however, a way to address the challenge of halting potential outbreaks before they happen in a building. Air-Conditioning units are readily available in large complexes. All facilities, regardless of size, will benefit from the latest clean air technology.
During bipolar ionization, ions travel through the air-conditioning system while neutralizing pathogens like viruses and bacteria. Moreover, the technology has a fast kill rate eliminating common germs within just a few minutes. One of the greatest benefits of bipolar ionization is that it continues to work in the air. In fact, the technology is also able to remove germs on the surface. Finally, ionization inactivates viruses, and therefore they are unable to infect unsuspecting victims. 
A commercial HVAC technician is capable of installing ionization in an air-conditioning unit. The advanced service is worth the investment. In fact, end-users can expect to gain better control of outdoor air and increased efficiency. Because operational costs are a major concern, clean air technology will provide notable cost savings for operations. 
Interested in learning how to improve your commercial HVAC unit with purified air services? Contact us.
Call Now for more information