York YT Industrial Chiller Parts Supplies for Industrial Air Units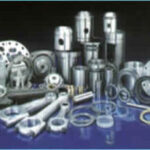 Numerous facilities across the world deploy York chillers. Industrial plants and commercial buildings depend on York YT Industrial chiller parts supplies for the upkeep of the chillers. Because there is a growing demand for reliable cooling equipment, Midwest Parts Center is a trusted source for York YT Industrial chiller parts and more. The YT chiller is a popular model because it delivers the most efficient performance within industrial settings. In fact, 
York YT Industrial chiller parts supplies are useful in the activities of maintenance and repair. Furthermore, the parts may also be used for replacement. Midwest Parts Center is a top supplier of the global brand specializing in HVAC equipment. Industrial and commercial clients trust Midwest Parts Center as a premium source for quality equipment.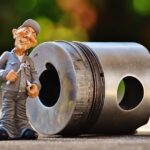 Chillers are an expensive investment for businesses, and therefore upkeep is necessary. The upkeep of an HVAC unit may come in the form of a service by a technician. Additionally, facility managers and company owners also choose to handle minor repairs on chillers. Chillers are certainly complex. However, experienced commercial HVAC technicians can manage difficult challenges.
If you suspect that your chiller is having problems, contact a service professional without hesitation. Issues with chillers can worsen if they are not addressed quickly. Some signs that a chiller needs repair are loud noises, poor cooling, and high energy costs. Part replacement, however, is merely just one avenue. Browsing the internet for heating and cooling components is challenging for some people. Although there are many internet shops available for space HVAC parts, the components do not always deliver. The fact of the matter is that there are no substitutes for York YT Industrial chiller parts. The components are unique to the York brand. Additionally, York is the only company that offers York Genuine Parts.
York YT Industrial Chiller Parts for Facilities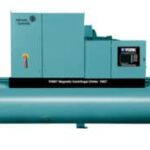 Generic parts may not serve the purpose of industrial units. Furthermore, purchasing inaccurate parts will lead to serious performance issues. If supplementary parts do not meet the needs of end-use, repairs will take longer. Additionally, facilities will waste more money while attempting to resolve fit issues. For buildings that currently use York branded HVAC equipment, all spare parts and accessories should also be made by York.
Midwest Parts Center is a valid supplier of the elements that are genuinely made by York. Utilizing generic components does not always bring about the desired end result. Furthermore, it is best to avoid delivery, service, and warranties by dealing with an authorized. Facilities can certainly save time and money by dealing with reputable suppliers. Additionally, clients looking for service will be happy to know that we cover a wide HVAC area. 
Choose Midwest Parts Center as the premier resource for York chiller equipment and parts. Trust our experts to take the stress out of buying HVAC parts. Allow us to handle your request with budget-conscious options that are manufactured especially for your cooling systems. Interested in learning more about our chiller products and services? 
Contact us to ask about York YT chiller components.
Call Now for more information