York Commercial Chiller Parts

Equipment for Industrial Chillers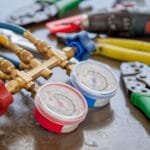 York Commercial chiller parts equipment is often a requirement for industrial cooling units. Chillers undergo frequent use in tough environments. Because air-conditioning units play a vital role in productivity, York Commercial chiller parts help keep the systems running with fewer interruptions. Midwest Parts Center is a key provider of HVAC equipment, including the York brand. As an authorized supplier, we have access to York's equipment catalogs including spare parts. Commercial and industrial facilities will discover that having a source for chiller components will make handling climate control systems easier.
Midwest Parts Center specializes in HVAC parts for commercial and industrial buildings. We understand that facilities all have unique needs. As a result, we can provide an extensive selection of components for York chiller models. York Commercial chiller parts equipment is designed to suit existing models. While there are many different chiller models on the market, York Commercial chiller parts correspond directly with their intended model. Midwest Parts Center offers clients access to components including replacement parts, genuine parts, and maintenance kits. 
Choosing a York Commercial Chiller Parts Equipment Supplier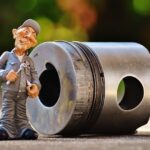 Selecting a York Commercial chiller parts sequence may require legwork. An online search for equipment by the brand yields many different solutions; however, no two companies are alike. Without proper care and research, it is possible to come across York's not authentic items. In fact, some suppliers attempt to offer second-rate products or substitutes. However, facilities that deploy York chiller units will find no substitutes for the brand's products. People love the York brand because its equipment is considered high-quality. Additionally, York chillers are the most efficient. For this reason, facilities rely on the brand's equipment for dependable operation.
Facility managers and service technicians may need spare parts to perform maintenance or service on industrial cooling units. Parts equipment can provide a path to extended performance. The components will help to prevent damage from heavy usage. Furthermore, parts reduce serious damage from happening to chillers.  Commercial and industrial centers can save money by dealing with reputable re-sellers and distributors. As an HVAC parts expert, we deliver quality equipment from the biggest names in cool air solutions. 
Reduce Wear with Chiller Parts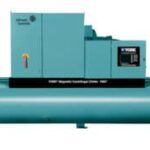 Frequent wear is not unusual in an industrial environment. The best way to prevent wear on a chiller is to have regular maintenance performed. A service technician with experience in handling chillers can provide professional service, including inspections, monitoring, and repairs. In fact, repairs are streamlined with access to parts. Dealing outside of distributors' authorized networks may lead to a lag in delivery times and equipment that fails to meet the required specs. Working with a vetted distributor, however, will provide the ideal outcome for high-demand facilities. 
Midwest Parts Center is prepared to meet industrial facilities' demands with industry-leading equipment from the best brands, including York. Explore our selection of services focused on commercial HVAC. 
Contact us to inquire about chiller parts for York.
Call Now for more information