York VSD Coolant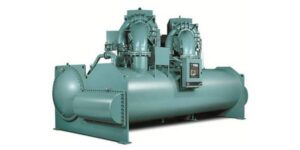 Midwest Parts Center is capable of handling equipment needs for your Variable Speed Driver chiller. Keep your cooling system running smoothly with York VSD coolant, a spare component that can be filled through our company. We can help you fill accessories for your VSD model chiller by York with quality parts.
The York VSD Coolant is applied to the chillers to improve operating efficiency. End-users and operators of chillers are focused on maintaining efficient performance to reduce waste and manage energy costs. Because the coolant makes the equipment more manageable, it reduces the amount of energy required for the machine to function. End-users can achieve the performance they desire while maintaining spending goals. 
Chillers are durable heavy machines. However, they do require upkeep. Maintaining a chiller is an essential step in keeping the equipment in operation for a very long time. Chillers are manufactured to include several components that enable end-users and technicians to monitor the equipment's status. Inspections of both internal and external components are often necessary to ensure that a machine has not sustained any wear. 
York VSD Coolant Applications
Any number of issues may affect a chiller; however, York VSD coolant is a common addition that can be applied to cooling equipment as part of standard maintenance. Chillers require frequent maintenance because they are deployed under harsh conditions. The equipment undergoes significant wear though it may last for a very long time. Fluids need to be replaced so that the equipment can deliver cooling as needed. When parts that carry fluids break, serious leaks may occur, leaving the equipment at risk for major damage. 
Maintaining a chiller is a cumbersome task even though there are automated features in place. Working with a service technician is recommended. Chillers need to be cared for with the proper tools to ensure safety while performing repairs. Parts access is equally as important when it comes to handling the upkeep of chiller systems. Midwest Parts Center is the premier source for components that can be applied to the chiller, including coolant and related accessories. Contact us to learn about how Midwest Parts Center can help with sourcing components for York chillers.