York Preventative Maintenance Kits & Service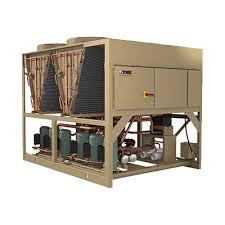 HVAC units, including chillers, must be maintained by professional service technicians. End-users and facility managers may also be responsible for handling the upkeep of cooling systems in large establishments. Parts such as the York preventative maintenance kits are often a necessary part of caring for chillers. The kits can be used for standard maintenance activities as well as urgent service. Accessibility to the kits is helpful in urgent conditions because technicians must perform service as quickly and as seamlessly as possible. Companies relying on chillers for cooling cannot afford too much downtime due to repairs unless supplementary systems are deployed.
York preventative maintenance kits are applicable within chillers found inside commercial centers as well as industrial establishments. The equipment is responsible for providing cool air. Cool air may be needed for comfort in spaces. In some areas such as server rooms, cooling is required to maintain electronic equipment not to overheat. Climate control may also promote better air quality and safer operating conditions. The equipment is often used to remove moisture from spaces, which also helps to clarify the air. 
Chiller applications are extensive. The systems are sometimes used in manufacturing processes to cool products and facilitate production. Many operations would not be able to function without adequate climate control. Chillers include the proper mechanisms, both manual and automated, that allow an end-user to have greater control over its performance. York preventative maintenance kits only make the job of managing HVAC systems such as chillers easier. 
York Preventative Maintenance Kits Supplied
Midwest Parts Center is a reputable source for preventative kits. We are an authorized York distributor and can deliver quality parts. Our experts deliver field experience to clients in the commercial and industrial sectors with unique requirements. Commercial cooling is complex, and chillers are a large investment. Protect your business, investment, and equipment by trusting your parts needs to Midwest Parts Center.