York Industrial Replacement Parts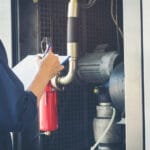 Midwest Parts Center is the top source for York Industrial replacement parts. Our clients trust us as an authorized distributor for the renowned brand. We can deliver quality HVAC parts for your York equipment. York's replacement components are built to fit existing units, delivering seamless integration. If you are searching for a knowledgeable equipment provider, trust your parts requirements to Midwest Parts Center. We specialize in commercial HVAC. 
York Industrial replacement parts are designed to match York heating and cooling units. The equipment is deployed in a wide range of companies but operates during the year and peak seasons. Upkeep, however, is required to ensure that the HVAC systems are meeting the demands of use. Generally, a service technician may also be tasked with heating and cooling within a commercial facility. Replacement kits can help end-users, as well as technicians, start and complete service projects.
York Industrial Replacement Parts Performance
York heating and cooling systems are relied upon by companies all over the globe. The HVAC systems, which are designed to be durable, deliver a high level of performance. Even though York's machinery contains automation, service technicians and end-users must maintain the machines in some manual ways to keep the equipment running properly.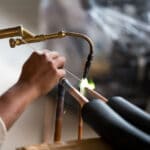 York HVAC systems include computer wires, electronic parts, temperature, pressure gauges, and internal and external controls. The equipment is complex and must be monitored to ensure that all of the components are in working order. Consistent heavy use will contribute to some normal wear. As a result, some parts will need to be replaced. In other cases, service technicians may need to top-off necessary fluids that help facilitate performance and efficiency. The bottom line is that York Industrial replacement parts are needed for the brand's temperature control units' continued operation.  
Climate control systems in commercial establishments must work under heavy pressure and for a longer time. Companies depend on temperature control units to deliver heating and cooling as needed without interruption. Breaks in performance due to malfunctions can cause a facility's operation to slow down. In many cases, supplementary systems may be required during unexpected shutdowns.
York Industrial Replacement Parts and Unit Life-Cycle
Deploying additional HVAC equipment may increase operational costs. For this reason, commercial facilities and industrial plants are laser-focused on keeping existing systems running smoothly. Parts only help prolong the use of a unit, which effectively allows end-users to get the most out of the equipment.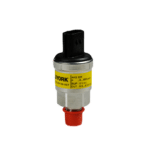 Replacement parts equal a longer life for temperature control systems. Commercial buildings and industrial facilities expect to rely on HVAC units for many years. Having a source for trusted parts is just one important step in maintaining an HVAC system. Obtaining quality parts quickly cuts down on time and expenses. Dealing with an authorized distributor like Midwest Parts Center eases even more headaches. 
Trust Midwest Parts Center with your parts requirements. We specialize in the York brand and work with you to source the best parts for your deployed units. 
Contact us to learn how we can help with York components.
Call Now for more information