York VSD Industrial Replacement Parts Supplier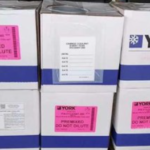 York manufactures chillers used in commercial and industrial settings. The York VSD industrial Coolant is a component used to improve chiller performance. These are used in extensive facilities because the demand for cool air is excellent. Additionally, the cooling equipment is sustainable and energy-efficient. Because of the need for sufficient cooling in commercial buildings, York VSD industrial chillers are a top choice.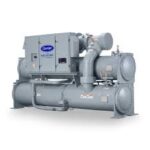 HVAC units provide cool air inside buildings. The role of air-conditioning units is to remove humidity from the atmosphere to make indoor air comfortable. York VSD industrial Coolant for chillers allows the HVAC equipment to perform at or above expectations with greater ease. Even if the temperatures outside the building walls fluctuate, HVAC units maintain comfortable airflow levels indoors. Air-Conditioning and ventilation systems are also crucial for clean air requirements.
Chillers are deployed in many types of facilities. Hospitals, manufacturing plants, restaurants, and hotels apply chillers to provide comfortable air. However, the issue with chillers is that because they are so large, they use a large amount of energy. During peak seasons, a chiller may consume as much as 50% or more of electrical usage. Rising energy costs mean that operational costs will also increase. Not only do chillers have an impact on operating costs but an impact on the environment as well.
Chillers at Work
Chillers are an integral part of an HVAC system. The machines work by two methods: vapor absorption and vapor compression. Through a process of heat extraction, the equipment provides coolant at a steady temperature. Heat extraction is a complex process that includes many steps. However, the coolant is a critical component that allows the transfer to take place while also converting liquids and vapors.
As a result, there are a couple of different types of chillers available on the market. Chillers are air-cooled or water-cooled. Water-cooled chillers include additional steps in the heat transfer process.
The efficiency with York VSD Industrial Coolant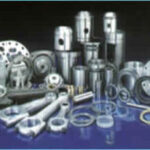 Because facilities are aware of the impact of high energy consumption, they maintain York VSD industrial Coolant for chillers.  York VSD industrial coolant is an additive for chillers. The material aids a chiller in processing air efficiently. Coolant helps facilitate air flow in A/C units.
The York VSD model employs vapor compression. The system extracts heat from water and heat from a compressor. Commercial facilities prefer the chiller model because they require less maintenance than other models, are energy efficient, and offer quality cooling.
Facilities require York VSD industrial Coolant as a replacement item. Without coolant, chillers would not be able to complete the necessary transfers to generate comfortable air. Contact Midwest Parts Center, a source for York HVAC parts and coolant supplies. York Preventative Maintenance Kits
York Preventative Maintenance Kits for Chillers
Commercial chillers help to keep the cost of maintaining cool air lower. York preventative maintenance kits allow technicians to improve chiller performance. Commercial chillers happen to consume a large amount of energy. Because the cooling systems face heavy demands in large buildings, facility managers look to save when possible. Chillers are an ideal choice for commercial and industrial cooling. York VSD industrial chillers are deployed all over the world in facilities.
High efficiency is a goal for commercial and industrial facilities. Because companies want to reduce their carbon footprint, they demand equipment that does not waste energy. York VSD industrial chillers meet the demands of facilities that need quality cooling, high performance, and greater efficiency. York preventative maintenance kits for chillers only add to a better financial outcome for companies.
Chillers provide cool air through a process of heat exchange. There are two types of chillers that are used in facilities: air-cooled and water-cooled chillers. Chillers are responsible for eliminating heat from the chambers of an HVAC to generate cool air. Facilities prefer to deploy chillers that are easy to use, efficient, and require little maintenance. York preventative maintenance kits, however, are a requirement.
Chillers and Maintenance
In commercial and industrial facilities, chillers make up for over half of all electrical consumption. As a result, chillers require maintenance to regulate efficiency. Efficient chiller performance is crucial because it saves on costs. Furthermore, reduced energy consumption contributes to better sustainability. Companies play a critical role in conserving energy, which has long-term effects on the environment.
Chiller maintenance with York preventative maintenance kits allows commercial and industrial facilities to reduce energy consumption. Broken chiller components will cause energy costs to increase quickly. Preventive maintenance kits can help to slow down performance issues with regular service. Technicians use tool kits as a proactive measure to reduce damage. In the past reactive service was the response to repair problems. Because technology has increased, technicians can deliver service on demand.
Maintenance Kits for Chillers
York preventative maintenance kits for chillers are used to promote high performance and better efficiency. Building managers and service technicians can identify potential maintenance requirements before they occur. Anticipating repair issues saves both time and cost for end-users. Maintaining a log of operational conditions is highly recommended. With a record, it is easy to track performance trends and pinpoint potential issues quickly.
Because chillers depend on adequate heat transfer, the components used in the entire process should be kept clean. Residue inhibits the ability of features to aid in the transfer of heat. Maintenance kit parts assist with cleaning duties regularly. Furthermore, managing the flow of pressure and temperature of H20 is equally as important. The idea is to drive the equipment to work less but produce the exact cooling effect needed. Chillers should provide the best cooling with the least amount of energy and at the right time.
Find maintenance kits for chillers at Midwest Parts Center.
Call Now for more information