York Replacement Parts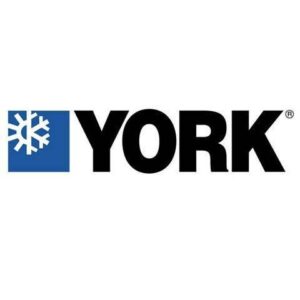 In HVAC, replacement parts are applied as a way to keep the systems operating. York replacement parts are specific to York chillers found in commercial buildings as well as industrial facilities. Businesses rely on chillers to last for many years as they are heavy machines. Chillers are a large investment, so upkeep is a must. End-users desire to avoid the high costs associated with major chiller repairs by retrofitting smaller components from time to time.
York replacement parts should be sourced only from authorized suppliers with a proven record and strong reputation. If a chiller does need repair based on the information supplied by an expert technician, parts will allow the technician to get started on service without delay. Replacement parts are beneficial to climate control systems. The components are ideal for repairs, but they also help prolong the life-cycle of equipment. 
York Replacement Parts and Service
Chillers contain a myriad of components. The systems work under pressure to deliver cooling. The frequent use of the cooling units may lead to wear that ranges from minor to extremely severe. A service technician should address issues with small parts without delay. Minor problems can worsen rapidly if the parts are not repaired promptly. York replacement parts fill a range of applications. However, they all integrate seamlessly into existing HVAC equipment. Midwest Parts Center is capable of accessing York's vast catalogs to help end-users locate the right parts.
The types of components that may need replacement in a chiller include electrical consoles, wiring, knobs, gauges, screens, filters, and housing of critical components. Small parts may, such as rings and washers, also end up loose or cracked depending on how long they have been in place and what type of elements they have been subjected to. Moreover, York chillers contain several different fluids that help facilitate the flow of air through a unit. Contact Midwest Parts Center to find out how we can help with your replacement parts.