York Commercial Preventative Maintenance Kits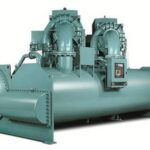 Midwest Parts Center can provide your commercial facility with York Commercial preventative maintenance kits. Your hunt for York HVAC parts can be made easy. Dealing with the intricate nature of a chiller is made easy when you work with a professional technician. Our experts will work alongside you to pick the best choice for parts when it comes to your system.
If you are trying to find parts for your unit, it can be hard without deliberating with an HVAC professional. But with some research, you could most likely also find what you are looking for in no time. Consider Midwest Parts Center as your first choice for experts in commercial HVAC.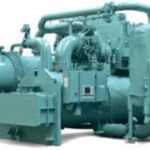 You might not be sure at first which York Commercial preventative maintenance kits you need. You can gain info from your unit as well as key details about the parts and equipment literature. Depending on the specific use for your chiller, the parts you require might vary. York HVAC systems are usually tailored to a specific job because facilities are so unique. 
York Commercial preventative maintenance kits that are mainly designed for maintenance are available for scheduled services. HVAC units are expected to work efficiently in facilities, especially when it comes to heating and cooling systems. If you notice your cooling system not using energy efficiently, you should have a technician inspect it. Usually, if you need parts, a Preventative Maintenance Kit might help restore service. If you are looking for more flexible options to maintain your cooling system, choose Midwest Parts Center. 
HVAC Supplies and York Commercial Preventative Maintenance Kits
We are the number one option for supplying York maintenance kits, equipment, and parts. In the HVAC unit, even the small parts are significant to your HVAC system's efficiency. Whether it's heating or cooling controls, they are both a constant process that calls for regular updates, minor adjustments, refills on liquids, and retrofits for parts. The maintenance kits include tools that will ensure customers maintain the performance cycle from their air units.
Commercial and Industrial Parts Solutions
We recognize the different demands that come from commercial and industrial facilities. HVAC systems have similar diversity in the manner they are applied. Due to the exclusivity of each York system, any parts that are applied must fit accordingly. You may have some details on certain parts within the manual, but consulting with a service professional will simplify the process. When working with a local provider like Midwest Parts Center, you can be sure to source and deliver the equipment you need with ease.
Area HVAC Parts Supplier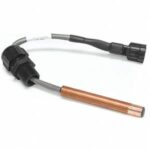 As a major supplier of York brand utilities, we will supply many parts to choose from. To ensure you are gaining reliable equipment supported by the brand's warranties, you should work with an authorized product distributor. York is dependable and guarantees to deliver trustworthy and quality equipment. Join our clientele and depend on the top manufacturing brand in the field to supply you with the highest quality HVAC machinery. You can depend on Midwest Parts Center to supply answers for your unit's particular needs, whether you need maintenance, scheduled services, or major repairs.
Contact us to ask about our York commercial preventative maintenance kits.
Call Now for more information