York YK Midwest Chiller Parts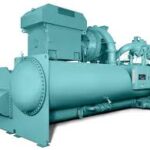 York YK Midwest Chiller Parts: Commercial and industrial facilities around the world use the York YK chiller as a solution for cooling requirements. Midwest Parts Center specializes in components for the model, including York YK Midwest chiller parts. The parts are used to conduct maintenance, repairs, and service as needed. Midwest Parts Center is a trusted distributor of the York brand, covering a vast scope of equipment for commercial and industrial profit centers.
We are experts in HVAC. Due to our extensive experience in the industry, we can meet commercial buildings and industrial facilities' unique needs with helpful solutions such as York YK Midwest chiller parts. The YK chiller is known for its efficient performance. The York brand is known for delivering quality HVAC equipment. Midwest Parts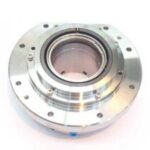 Center can support the needs of growing facilities with reliable parts.
The search for York YK Midwest chiller parts should not be difficult. Although there are many suppliers online that sell HVAC parts, the components are not all made equally. Midwest Parts Center, as an authorized distributor of York, delivers authentic York equipment.
End-users and service technicians may require parts for service, maintenance, and unexpected repairs. Determining the correct item codes may be complicated for anyone who does not handle the components frequently. Working with Midwest Parts Center will ensure that you procure the exact match. York parts that are manufactured for chillers are built to suit existing units.
Replacing York YK Midwest Chiller Parts

Replacement parts are often needed for chillers as they extend the life cycle of the equipment. Replacing parts is an economical alternative to investing in brand-new systems. Parts replacement for chillers may range from minor to major, depending on the issue. In many cases, replacement parts may be required as part of a regular upkeep schedule. Contact Midwest Parts Center to find out how we can help with your chiller parts for the YK model by York.
Call Now for more information