York YK Commercial Chiller Parts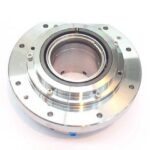 York YK Commercial chiller parts can come in handy for several situations. Commercial buildings and industrial facilities operate air systems under harsh conditions. Due to the heavy use of climate control units, parts may become worn. To retain or restore performance to an HVAC system, certain parts may need to be replaced. Part replacement is necessary to extend the life-cycle of an HVAC system such as a York Chiller. Chillers are a large investment for an operation. Moreover, productivity, comfort, and air quality all rely on a functional HVAC system.
Midwest Parts Center is a source for York YK Commercial chiller parts. Parts may be used for emergencies or regular upkeep. In certain cases, an HVAC unit may shut down completely or may need to undergo a planned outage to conduct repairs. Whatever the case may be, returning a unit to service as quickly as possible is essential. HVAC parts will certainly reduce the amount of downtime experienced during an outage.
York YK Commercial Chiller Parts Maintenance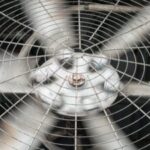 Climate control systems, including chillers, require ongoing maintenance. A professional service technician may render care, or a facility manager may be tasked with upkeep. Still, having access to York YK Commercial chiller parts means less time will be spent inspecting potential problems and executing repairs.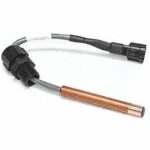 HVAC systems must be monitored both internally and externally to ensure that all components are in working condition. A single issue with a small part may lead to extreme performance problems. Common wear is to be expected, and parts enable technicians to address issues before they worsen.
Considering present and future parts requirements, Midwest Parts Center is a capable supplier with access to a large York equipment catalog. Allow us to be your source for parts information as we are experts in handling the brand. Moreover, we understand that the needs of industrial settings and commercial facilities are unique. Contact us to find out how we can help with your upcoming parts requirements for York air systems.
Call Now for more information