Reliable Nevada York YVAA Chiller Parts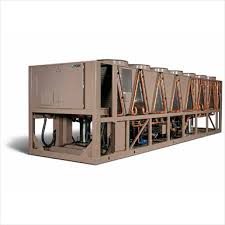 Commercial and industrial facilities can rely on Midwest Parts Center as a local Nevada York YVAA chiller parts supplier. We are authorized to supply York brand equipment, including the parts and components needed to maintain air systems. The upkeep of commercial air systems that are deployed in harsh environments often requires parts for continued operations. Climate control systems are a large investment for businesses, and therefore they should be in service for a very long time. Parts offer the opportunity to extend operational life cycles while saving companies money in the long term.
As an area distributor for Nevada York YVAA chiller parts, Midwest Parts Center is an expert in the brand. Our clients look to us as knowledgeable resources capable of navigating the challenging world of HVAC. Air systems deployed in industrial settings and commercial buildings are rather complex, often demanding a trained technician's expertise with time in the field.
Companies need a technician that truly understands the harsh environments in which HVAC units are applied and what approaches work best to keep them running smoothly. Interruptions in the service of units may lead to lost productivity. For this reason, it is a good idea to maintain a regular service schedule.
Nevada York YVAA Chiller Parts
Sourcing Nevada YVAA chiller parts through Midwest Parts Center is easy. We have access to the full catalog of York equipment and can support your requirements with pertinent information relating to your existing equipment. York is known for its quality parts, which will integrate with your units. You can feel confident knowing that you will work with the best to procure the highest quality components available. We can assist with selecting and delivering your equipment while keeping you updated on your requests' status. For quality service with care, contact Midwest Parts Center.