Sourcing Nevada York YT Chiller Parts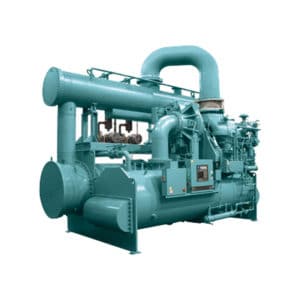 York HVAC equipment managed in commercial and industrial establishments often requires parts for upkeep. Maintenance should be regularly scheduled with an experienced technician. At times, there may be a need for parts and having access to them quickly is a requirement. Sourcing Nevada York YT chiller parts, for example, is easy with Midwest Parts Center. We specialize in York HVAC equipment and have access to a large catalog of the brand's parts. Parts access is an essential part of keeping up with a chiller because it is a vital part of many operations.
Maintaining a chiller requires a high level of expertise. Training and field experience is necessary to understand the nuances of such a complex air system fully. Facilities managers who need additional guidance on caring for a chiller can work with a technician to monitor and inspect air systems to ensure that they meet performance requirements as determined by their specific applications. How chillers are used will vary across different industries, but their ultimate job is to provide cooling with great consistency.
Acquire Nevada York YT Chiller Parts
Dealing locally for Nevada York YT chiller parts is recommended because clients can avoid some of the challenges faced when looking elsewhere for parts. Considering the significant role that chillers play in businesses, taking shortcuts is not a good idea.
It is always best to get thorough information that you can trust from a reliable source with a proven track record. Midwest Parts Center is your expert in York. As a supplier of Nevada York YT chiller parts and more, we can address your needs with quality service and care.
Contact Midwest Parts Center to inquire about our parts solutions by York. Trust us as we provide unparalleled service in helping you maintain your air systems.