Commercial Needlepoint Bipolar Ionization for HVAC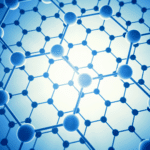 Commercial Needlepoint bipolar ionization for HVAC can tackle the difficulty of infection control in buildings. The technology can eliminate airborne germs and viruses on surface objects. Of course, one of the greatest advantages of Commercial Needlepoint bipolar ionization is that it cleans the air. Pure is a requirement in commercial establishments. Moreover, clean air provides a better lifestyle in general. 
Due to recent events relating to COVID-19, facilities are looking for effective ways to purify the air. In fact, the CDC recommended that buildings survey A/C systems to ensure adequate ventilation for occupants. Because the coronavirus is airborne, it travels through the air via droplets. The reality is that viruses can travel through HVAC units too. 
Fight Infection with Heating, Cooling, and Ventilation Services
Heating and cooling systems are not reduced to merely temperature control. A/C systems also provide breathable air. Breathable air is free from contamination, viruses, and germs. Furthermore, in some buildings, germs still manage to enter from the outdoors. Devices like Global Plasma Solutions can achieve the results that facilities demand when it comes to infection control. 
Commercial Needlepoint bipolar ionization is the foundation of Global Plasma Solutions. Facility managers can anticipate air that is clean and void of bad smells and harmful organisms. Furthermore, VOCs are controlled as they are also dangerous and can cause severe illness.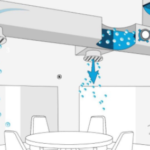 Each year, employees become ill due to unnecessary exposure. Sickness as the result of viral spread can lead to valuable time being lost in business. For companies, today, having many employees out a stick at once can have devastating effects. The fact is that building sickness is genuine. Additionally, building sickness contributes to hundreds upon thousands of doctor visits each year. Avoiding common infections such as the cold and flu is worth it to facilities.
Commercial Needlepoint bipolar ionization for HVAC is uncomplicated and cost-friendly. It is a great way to address the necessity for clean air. The method also saves on resources through control mechanisms that reduce outside air exposure. What's more, outdoor is causes incorrect temperatures, which leads to mold growth. 
Commercial Air Cleaning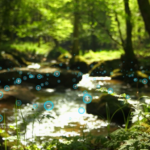 Purified air is a necessity for commercial establishments. Due to coronavirus, the pandemic has pushed facilities to do much more to stop the illness spread. Purified air with Commercial needlepoint bipolar ionization is a savvy investment that adds to productivity and, of course, increased profitability. 
An industrial HVAC expert will take time out to inspect current A/C packages and ventilation units to ensure adequate circulation. Also, a service technician can provide installation of Global Plasma Solutions into deployed units. 
Meeting and going beyond clean air requirements during a pandemic will take some extra steps. With tools available such as HVAC, the task of infection control is somewhat easier. 
Contact us to inquire about our clean air service capabilities. 
Call Now for more information