York Preventative Maintenance Kits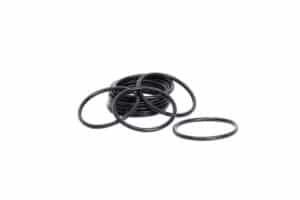 HVAC units such as chillers require constant care. The cooling systems, which are often found in commercial and industrial buildings undergo heavy use. York Preventative Maintenance Kits may be used to manage the upkeep of chillers also manufactured by York. Whether a service technician handles the maintenance of a climate control system, or a facilities manager is tasked with the job, having access to maintenance materials offers many benefits.
York Preventative Maintenance Kits may reduce downtime during repairs. Facilities depend on reliable heating and cooling systems to power business ahead. Both scheduled and unexpected repairs may impact the productivity of a facility. Because facilities cannot afford to spend extended periods of time offline, convenient access to maintenance kits can allow technicians and service managers to render care without delay.
HVAC systems deployed within the confines of a commercial or industrial use a large amount of energy. In order to save on operating costs, facility managers must consider the significance of efficient climate control systems. York's products are known for being energy efficient. York Preventative Maintenance Kits help end-users retain efficient operations of a system.
Trusted York Preventative Maintenance Kits
Midwest Parts Center specializes in York climate control systems and parts. Trust our knowledgeable subject matter experts with your requirements for maintenance kits. For quality parts, depend on a company with a strong reputation.
York, recognized for quality HVAC  systems, makes parts exclusively for the brand's very own equipment. Clients looking for genuine components backed by quality and service will find the best selection through Midwest Parts Center. As an authorized supplier, we can offer access to an extensive catalog by the York brand. Allow Midwest Parts Center to fill your current or anticipated needs for HVAC parts. We are the top choice for York equipment. Contact us to find out how we can help.