6 Reasons To Use Midwest York Chiller Parts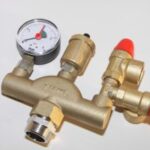 Midwest York chiller parts: As the world's most extensive HVAC equipment and controls portfolio, every large structure necessitates effective and dependable climate control. We can find our solutions in offices and factories, warehouses and stores, universities and hospitals, apartment buildings, and hotels.
Our diverse range of solutions and controls is based on more than a century of innovation and skill. Whether you're building a new facility or converting an existing one, we provide cost-effective comfort and long-term efficiency.
We have many Midwest York Chiller parts in various commercial and industrial systems. Many digital companies provide subpar services that are not suitable for chiller replacements; as a result, rigorous study is required to obtain the best parts.
We understand how aggravating it can be to look for pieces that will fit your cooling system; there are several different designs on several properties:
Technology that saves energy
We provide a wide range of goods designed for efficiency and low energy consumption.
Building Performance at Its Best
By bringing systems together and streamlining them, we can help you improve every element of your business.
Maintenance, Service, and Expertise
For good HVAC system maintenance to avoid wear and tear; thus, these parts are excellent alternatives. Most importantly, the pursuit of perfect details yields satisfactory results; chiller parts play a critical role in the operation and maintenance of the chiller.
Midwest York chiller parts are the best, with a 100% guarantee that they will meet all of your chiller's performance requirements.
Choosing Midwest York Chiller Parts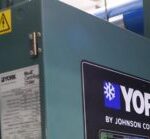 Customers and clients choose the York brand because of its high-quality attributes. They are confident that this brand provides nothing but the most superior quality products with unbeatable durability.
The York HVAC system is entirely dependable; due to our extensive access to the top brand spare parts, we work with customers and clients to provide the best refrigeration systems. Commercial and industrial HVAC systems require spare parts for service, repair, and maintenance, which service technicians and establishment managers are well aware of.
Preventing Wear and Tear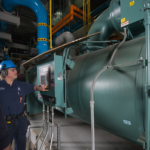 Wear and tear are nothing new in the commercial and industrial sectors; however, with proper and professional maintenance, HVAC parts assist in smoothing out the repair assignments.
Working with unapproved suppliers may result in poor product quality and late delivery. Working with a certified and authorized supplier ensures that you will receive only trustworthy and high-quality products.
Midwest York Chiller parts are used to maintain the existing temperature-controlling device manufactured by the company. As a result, there are many other models on the market; consulting a chiller parts expert will ensure that the essential product codes are designed for your system.
Reduce Risks and Costs While Creating a Better Environment
Business of making buildings healthier and more productive for people worldwide. As a result, we can provide energy savings, operational savings, and long-term solutions that have a global impact.
We can help you enhance every element of your business, including upgrading your facilities' equipment and systems, integrating technology that boosts productivity, optimizing your entire water utility, and installing renewable energy systems to reduce carbon emissions.
Additional Advantages of Midwest York Chiller parts:
Increased efficiency and performance save energy and decreases the total cost of ownership.
Innovative equipment has built-in controls and can easily link to a control system.
Meet your needs in terms of footprint, acoustic, and thermal performance.
To improve health and productivity, provide comfort and clean air.
With our air delivery components, you can improve the efficiency and performance of your HVAC system.
New Construction with Integrated reliability for Today and Tomorrow
We can assist you in choosing the best match from various options, from design and planning to implementation.
We recognize that various businesses have distinct needs for HVAC systems. As a result, if you need the best Midwest York Chiller parts for a current or future project, please contact us; we guarantee nothing but quality and value!
Call Now for more information