Commercial bipolar Ionization Service for Commercial Facilities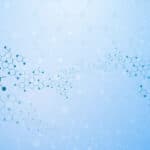 Commercial bipolar ionization is being considered as a possible response to addressing improved air quality in facilities.  Midwest Parts Center specializes in Commercial bipolar ionization service for commercial buildings. Furthermore, earlier viruses have been studied to find their response to Commercial bipolar ionization.
Throughout the method of Commercial bipolar ionization, bacteria are inactivated by ions that connect themselves to viruses. The ions remove a crucial hydrogen connection. Additionally, microorganisms cannot flourish without a hydrogen bond. HVAC systems are responsible for pushing air through a facility. 
Scientists have discovered that the procedure of Commercial bipolar ionization can eliminate viruses at an impressive rate of speed. The usefulness of technological innovation causes it to be a great measure in the fight to stop coronavirus within business facilities. The Center for Disease Control has also furnished the public with guidance on how industrial companies can control infectious spread with HVAC. 
The desire to improve air quality is a top priority for businesses as individuals return to work. HVAC units are an ideal tool in the fight against the spread of infectious diseases.
Learn more about the benefits of our Commercial bipolar ionization service.
Benefits of HVAC and Infection Control
The coronavirus has had an impact on companies. Moreover, business owners are responsible for providing healthy air for building occupants.  The worldwide pandemic has observed an increase in job loss due to illness and safer-at-home orders. In fact, despite guidelines being handed down by government agencies, the situation is a challenging one. Actually, what's very astonishing about COVID 19 is that there is not yet a cure. In some cases, coronavirus causes serious illness. Because airborne germs from coronavirus affect the upper respiratory system, it is contagious and can be spread easily. 
Germs from the coronavirus disease travel a distance as broad as six feet. Also, the disease isn't just air-borne; according to experts, it can live on surfaces for quite some time. 
Although investigations into the totality of coronavirus's negative effects are inconclusive, companies are leaping to improve conditions quickly. Commercial Bipolar ionization is one method that might be effective in stopping viruses from circulating in buildings.
Better Air Quality with Advanced Technology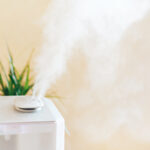 We make use of a method known as Global Plasma Solutions to provide clean air. In fact, Global Plasma Solutions kills viruses in the air and on surfaces. Also, Global Plasma Solutions controls the flow of outside air and also eliminates undesirable smells. Furthermore, businesses aiming to manage microorganisms like mildew and mold will discover that Commercial bipolar ionization is a useful treatment.
Have you been keen on attaining better air quality for a commercial or industrial facility?  Contact us to find out how we can help. Our service professionals are on call to assist with service inquiries. We're looking forward to helping you achieve the healthiest and safest setting for your business.
Discover our range of services for industrial and commercial air systems.
Contact us to learn about our clean air services.
Call Now for more information