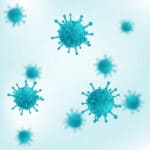 When employed in HVAC systems, needlepoint bi-polar ionization offers many advantages as a Midwest antiviral sanitizer for facilities. Our Midwest antiviral sanitizer treatment to start with controls the flow of the outside air. Furthermore, the treatment addresses the source of microorganisms by killing them quickly.  Our method is sure to improve your commercial HVAC unit's performance from temperature control to better efficiency. 
We use a device known as Global Plasma Solutions to strengthen the heating and cooling units in commercial facilities. Improved air quality is a priority for companies in the midst of the coronavirus pandemic. HVAC units are not just for comfortable airflow. The air that circulates throughout establishments must also be germ-free. A Midwest antiviral sanitizer treatment applied to a heating and cooling system may be the best answer. Furthermore, Global Plasma Solutions plays a vital role in producing energy-efficient results. Energy efficiency helps companies to save money on operating an HVAC system. 
Midwest Antiviral sanitizer solutions through Midwest Parts Center are ideal for companies that already deploy forced air systems. A service technician can apply Global Plasma Solutions to an air-conditioning unit with commercial expertise. Through a process known as needlepoint bi-polar ionization, free radicals can attach viruses as they attempt to travel through ventilation units. Additionally, the technology is capable of killing mold and mildew. Germs may also result in foul smells. Global Plasma Solutions eliminates bad odors and regulates the flow of outdoor air into buildings. Outdoor air has its own set of problems, among which is mildew.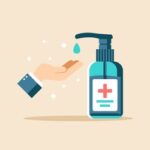 The fact of the matter is that building sickness afflicts many individuals every year. Even the CDC has recommended that companies turn to improve air quality by using HVAC units. The problem with building sickness is that individuals become ill, but they are forced to leave work to recover—the time from work results in lost income. There are implications for businesses as well. When employees must call out sick, productivity and profits may decline. To keep employees as well as possible, they must have access to breathable air. Breathable air is free from toxins, pollutants, and viruses. Having Midwest antiviral sanitizer added to HVAC units is good business. 
Viral transmissions are not unusual in large facilities. In fact, recent outbreaks have caused businesses to reconsider the approach to gaining better air. Clean air is a must for companies regardless of how large or small they are. Most people spend up to 8 hours or more in commercial facilities to carry out business. For this reason, working environments must be up to code. 
What does Global Plasma Solutions Do?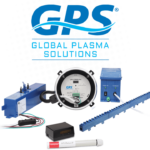 Through the enhancement of needlepoint bi-polar ionization, Global Plasma Solutions attacks allergens and neutralizes pollutants. Furthermore, the tool removes volatile natural and organic compounds. HVAC treatment kills viruses, and bacteria and decimates mildew. Needlepoint bipolar ionization is both complex and simple in its approach to achieving results. Furthermore, the technology handles the desire for greater efficiency. End-users may discover that HVAC units are far more efficient when Global Plasma Solutions is applied. 
Contact us to ask about our air purification solutions. 
Call Now for more information