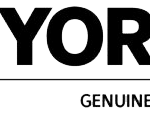 York YVAA Commercial chiller parts are chiller parts from the model YVAA. Midwest Parts center happens to be a supplier of the York brand. York manufactures the very best air systems, with their chillers being of high-quality and unbeatable performance. Many companies prefer to use York systems, so Midwest parts center strives to provide quality and high-performing YVAA chiller parts. It might look easy to manage a chiller unit, continually trying out different stores when a chiller unit component needs repair or replacement. Having a quality and reliable supplier like Midwest Parts Center helps you manage large and complicated air conditioning systems like the York YVAA Commercial chiller parts without experiencing any glitches.
Used technology for York YVAA Commercial Chiller Parts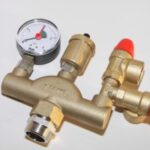 Johnson controls developed a Variable Speed Drive technology, commonly referred to as VSD technology. Various systems have this technology, and interestingly, the York YVAA chiller is one of them. YVAA chiller is very efficient in its performance, so it is a well-known chiller system. It is an air-cooled chiller and can be used in maintaining commercial air systems because of its efficiency and high performance. This YVAA chiller is very beneficial for any facility that uses it because of low energy and sufficient cooling.
Choose the right York YVAA Commercial Chiller Parts
At Midwest Parts Center, there is a full catalog of York YVAA Commercial chiller parts where you can access and choose whichever chiller parts you need. Most chiller systems can be customized; therefore, before purchasing YVAA Commercial chiller parts, it is vital to consult an expert. You have to pay close attention to a unit part's specifics to prevent buying pieces that do not fit your needs. Pieces may vary, and that is why Midwest Parts Center advises its clients to ensure they have the accurate fit for the parts before purchase.
Why it's useful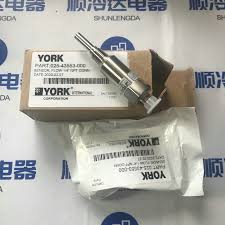 Air systems are critical in any business system, and they must be maintained and their efficiency improved to ensure comfort and safety of the business premises and the employees. Air conditioning also has more to do with the environment as well. We care about the environment, and it is our mission to ensure that the environment is friendly to all ecosystems. Negative environmental impacts lead to global warming and other climate issues that make the earth an unsuitable planet to live on. However, the York YVAA chillers are all about being eco-friendly while still performing their function of providing calm and fresh air to breathe. It is your ideal solution to the air conditioning problem.
The York brand is a respected brand that provides adequate energy and performance goals for commercial and industrial use. Midwest Parts Center reduces the burden for you by providing only the best York YVAA Commercial chiller parts; you can use them for repair and be sure of durability like never before. Explore your chiller parts selection from Midwest Parts Center and accurately decide what works for you.
Call Now for more information