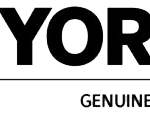 Midwest Parts Center is the best place to stop when looking for chiller parts, from the YK chiller parts to the YLAA chiller parts and now York YLAA industrial chiller parts. Midwest Parts Center supplies only the best of these chiller parts to its customers worldwide. The York YLAA industrial chiller parts are efficient and very practical and come with the manufacturer's warranty.
The York brand ensures that the chiller parts under the YORK YLAA category are quality, durable, and work to improve your chiller unit's efficiency. Even if it is a piece of old equipment, so long as the parts are working fine, then the chiller unit is sure to stay longer. That is why to increase the lifespan of your chiller unit; you should consider choosing York YLAA industrial chiller parts. You also do not have to worry about installing and fixing these parts because Midwest provides qualified and well-informed technicians who know their way around York chiller parts.
York YLAA Industrial Chiller Parts establishments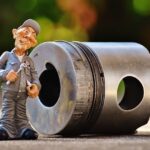 Commercial establishments are unique and at times, finding the right fit of equipment that is not problematic for the establishment structure is hard work. However, Midwest Parts Center has had years of experience that have proven useful. In the end, we have a deep understanding of how commercial establishments are and can work to ensure that whatever these parts you need can be installed and facilitated to your liking.
Climate control needs are unique for each chiller unit bought, and that is why we are here to help, whether you want a chiller as a piece of equipment to reduce power or want a chiller to provide cool air. Having a supplier with only the best to offer in these parts is a comforting feeling. Midwest Parts Center is here to provide these parts and guide you through making the most of air conditioning systems.
Performace of York YLAA Industrial Chiller Parts
The technology that propels the York YLAA industrial chiller parts wants to maximize the performance and efficiency of the air systems. This is what the York brand aims at providing for its clients. By using efficient chillers having the York YLAA industrial chiller parts, you are assured of reduced costs of energy consumption and emergency repairs that are often unexpected and the costs of operating the HVAC system. The latest technology that has been used on the York YLAA industrial chiller parts has made monitoring the air systems very easy. York YLAA industrial chiller parts contribute to a piece of excellent working equipment.
Tips for choosing the right part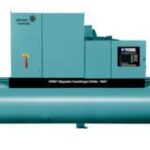 Midwest Parts Center helps you identify and pick the correct York YLAA industrial chiller parts that meet your needs and can be integrated into your equipment without further interfering with your existing air system equipment. There is an extensive list of models you can choose from. We help you make the right selection because it saves you the time and expenses of replacing the parts shortly after reinstalling them. If you install a faulty chiller part, you risk having costly repairs, and that is not our aim. Midwest Parts Center is your go-to supplier for sound advice and technician to install the York YLAA industrial chiller parts.
Call Now for more information