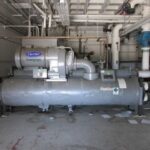 HVAC units that carry out heavy duties require regular repairs. The parts that are repaired may need replacements after a while of experiencing wear. Since this is not something new to the HVAC industry, you need to find standard parts that are sure to last longer. Midwest Parts Center provides York YT Midwest chiller parts that are standard and an excellent replacement to a chiller unit's components or for the repair of an existing York YT chiller.
Midwest Parts Center is advantageous to you because being experts at York brand products makes them able to reduce the time you spend looking for quality York YT Midwest chiller parts. It has proven hectic and tedious in the past for people to search for York YT Midwest chiller parts online.
Chillers are complex HVAC units, and slight misinformation may make you purchase a chiller you had not intended. There are many different models in various facilities; having a vague idea of which chiller would not help your quest for a suitable chiller because you might spend hours looking through other chiller models. these are not easy to access, especially online or from the manufacturers; companies turn to distributors like Midwest Parts Center. However, all hope is not lost because the Midwest Parts Center provides an extensive catalog of York products like the York YT Midwest chiller parts.
Repair York YT Midwest Chiller Parts by expert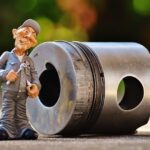 Replacement and repairs in York YT Midwest chillers are to be done by an experienced technician. Midwest Parts Center provides a trusted source for repairs. In industrial buildings, HVAC units like the York YT chiller offer more than comfort. These chillers also prevent damage and provide clean air reducing mold, moisture, and outside temperatures. In large industrial buildings, these York YT chillers can keep equipment, machinery, and products at suitable temperatures that can be regulated.
Most technicians use York YT Midwest chiller parts for repairs and replacement of chiller units that act as temperature control devices. They are very complex systems that require careful maintenance and care. Since industrial and commercial buildings require chiller systems throughout the year, they need systems that can withstand adverse environmental conditions and go for long without wear and tear.
The York YT chillers are the best examples of such durable HVAC systems. Therefore, you have to ensure that the installation matches such quality and durable chiller parts. It would be a waste of these chiller parts to have an untrained technician install or repair them. Features in the York chiller parts reduce the repairs that would otherwise need to occur in other chiller parts.
Choose the right component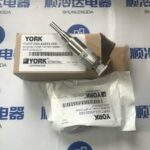 Commercial cooling systems need to procure chiller parts as a way of handling chiller units. Whether large or small, these chiller parts can be made to fit the already existing chiller units. At Midwest Parts Center, you can select the components you want to use from a vast collection of these chiller parts. We also have answers to any questions you might be having about the York YT Midwest chiller parts. Save time, and money and get the best of chiller parts at Midwest Parts Center, the leading distributor for the York brand.
Call Now for more information