Sourcing York YT Chiller Parts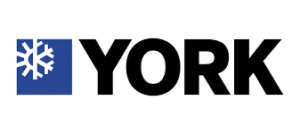 Commercial and industrial facilities can procure York YT chiller parts through Midwest Parts Center. Midwest supplies York equipment and parts, including those manufactured for the YT model. As an authorized distributor for the global brand, we can provide quality parts for your climate control systems from the York catalog. Consider Midwest Parts Center for high-quality components delivered with care for your climate control units.
Finding York YT chiller parts for numerous applications is easier with an expert at the Midwest Parts Center. Because York equipment is highly specialized, some parts of information are not available on the open market. However, sourcing parts through a distributor such as Midwest Parts Center will reduce some of the time spent searching through complex nomenclature to identify the correct item codes that match your system.
York YT Chiller Parts Applications
York YT chiller parts are applicable in several different situations. The parts may be necessary for repairs, maintenance, and service. Certain components may be needed to fill urgent requirements to restore a unit to operational data in emergencies. If you suspect that your chiller needs repair, contact a service technician.
Never attempt to troubleshoot chiller repairs without the expertise of a professional. The systems are large, complicated, and trying to fix them without the proper tools is unsafe. Technicians are trained to handle the intricate parts of a chiller, as it comprises many systems.
We understand that commercial and industrial facilities cannot go for an extended period of time with an inoperable chiller. Chillers are not only relied upon for providing comfortable air but they may also be used in manufacturing scenarios in which they must be fully functional. While backup systems may be enabled, repairs must be performed, and having the right parts can make a huge difference between downtime and productivity. Con